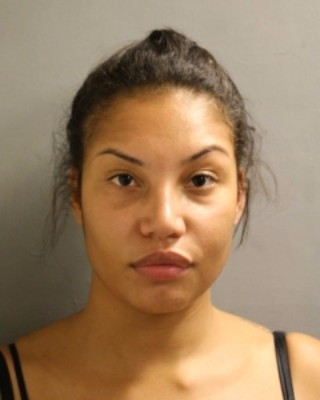 A woman in Texas who was filmed in a viral Snapchat post firing guns from a car has been sentenced to five years jail after pleading guilty to deadly conduct and criminal mischief.
Sierra Tarbutton, 27, admitted the offences stemming from an incident that took place on Memorial Drive and Highway 6 in Houston, on Tuesday 26 September.
The Snapchat posts appeared to show Tarbutton and a man, named as Michael Cuellar, shooting off firearms from a moving vehicle. Tarbutton was granted a request to spend the holidays with her family before heading to jail in the new year, click2houston.com reported.
Speaking to ABC7 in October, Tarbutton said the two had been drinking at the time. She was also on probation for two other charges at the time of the incident. Cuellar turned himself into police at the beginning of October.
House Police chief, Art Acevedo, said during a press conference in October: "for some reason people thought we weren't going to take it seriously and do something about it but I'm proud to say... we did take it seriously, we did investigate it.
"There are three snaps uploaded to the server and the suspects obviously intended to delete them before law enforcement got to them but unfortunately for them those snaps were actually put up to Reddit, and as a result of it being on Reddit the police department was able to learn about it and start an investigation," Acevedo said.
The judge at Tarbutton's case warned her that if she does not turn herself in to jail on 2 January 2018, authorities will come after her.