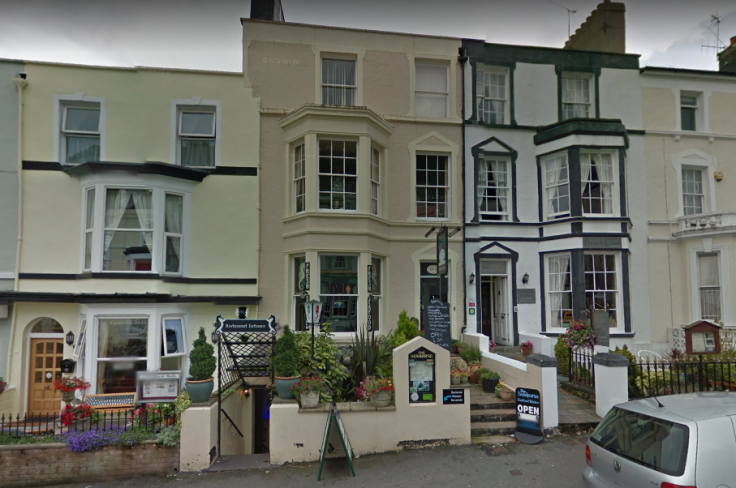 A married couple are in hot water after they were caught eating a lavish Father's Day seafood meal while their three children, all believed to be younger than 10, were forced to wait in a hot car outside.
The couple, from Merseyside, reportedly enjoyed wine and lobster as their children waited in the vehicle and ate takeaway pizza, the Liverpool Echo reported. Temperatures in the area were recorded at 25C on Sunday (18 June).
Donald Hadwin, owner of the Seahorse restaurant in Llandudno told the Daily Post that one of the children walked in looking for "Mummy and Daddy" but was met with swears from his father and orders to return to the car.
"The little boy who must have only been about six, was barefoot and could have been knocked over when crossing the road as it gets very busy around here," Hadwin said.
"He was very polite to the staff when he asked to see his parents, but his dad asked him 'what the f**k are you doing here?' and told him to get back to the car."
Hadwin told the Daily Post that the couple drank three glasses of wine each during the meal and that the wife complained the smoked salmon "wasn't cooked". He became suspicious that they would not pay for their meal when they continued to complain and were surly with staff.
After the couple ate their expensive meal, complete with rack of lamb and lobster, the man went to the toilets. He reportedly came back and complained that the bathrooms were a "f***ing disgrace, that the toilets were a mess and that my carpets stank," Hadwin said.
The restaurant owner said he kept his calm and said the customer eventually "threw £80 cash at our waitress saying she could keep the change-which was 25p."
"He then told me he was going to give me a terrible review on Trip Advisor. I informed him that everything was recorded on CCTV including him swearing at his child," he added. "He called me a 'f***ing k***head' and drove off."
Hadwin expressed sympathy for the children, noting that the father "was a big man and liked to intimidate".
"My dogs wouldn't have been left in the car, let alone a child, it was neglect."
A NSPCC spokesman said children can quickly become anxious and distressed when left alone in a vehicle "and there are clear added dangers when temperatures are extremely hot- as has been the case this week.
"We always advise parents and carers never to leave babies, toddlers and very young children alone—whether in a vehicle or at home.
"Anyone worried about a child's immediate wellbeing should contact the police or seek advice from our NSPCC helpline."