Cousins jailed for strapping young girl to table and taking turns to rape her
Paul Price and Andrew Clowes were jailed after being convicted of raping a child.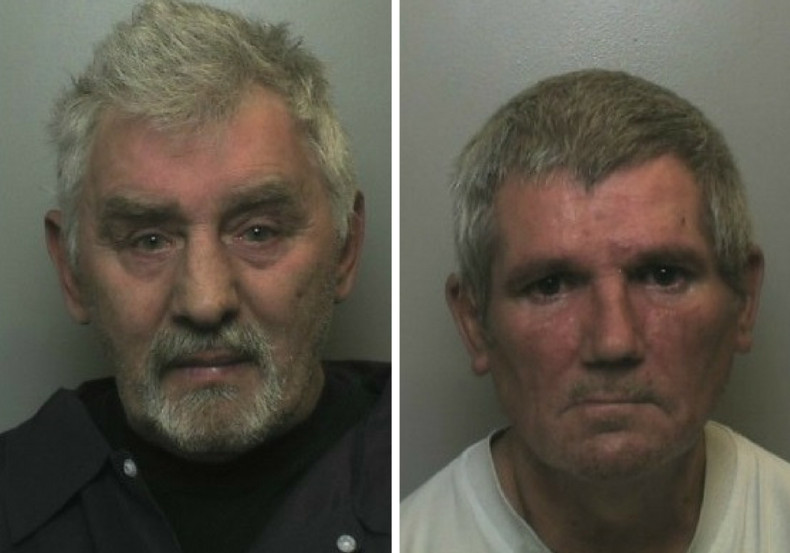 Two cousins have been jailed after being found guilty of strapping a girl under the age of 13 to a table before taking turns to rape her. Paul Price, 66, and Andrew Clowes, 54, both from Stoke-on-Trent, were caged for a total of 35 years.
The pair were convicted of raping a child by a jury at Stoke-on-Trent Crown Court in July 2016, and they were sentenced this week. The court heard how Price had won the trust of the child by taking her on trips to McDonald's and buying her sweets and cakes.
The child, who cannot be named for legal reasons, was then made to watch pornographic films, before she was bound to a table before being sexually abused.
The attack continued at Andrew Clowes' flat, where the pair waited until she fell asleep before they began a double assault.
When the child woke up, she was stripped naked and strapped to a table with her wrists and ankles bound and her mouth gagged with a pair of underpants. The cousins then took it turns to rape the child.
The men both denied carrying out the assault but were both convicted of the rape of a child under the age of 13. Price was also found guilty of assaulting a child under 13 by penetration and the attempted rape of a child under 13. The attacks were said to have had a "devastating effect" on the girl's life.
Judge Paul Glenn handed Price a 19-year prison term while Clowes was caged for 16 years. While sentencing the pair, the Stoke Sentinel newspaper quoted the judge as saying: "What the two of you did, Price in particular, was take away that child's innocence. She was exposed to behaviour that no child should ever have to suffer."
The pair were made to adhere to Sexual Harm Prevention Orders and will be placed on the Sex Offenders' Register for the rest of their lives.