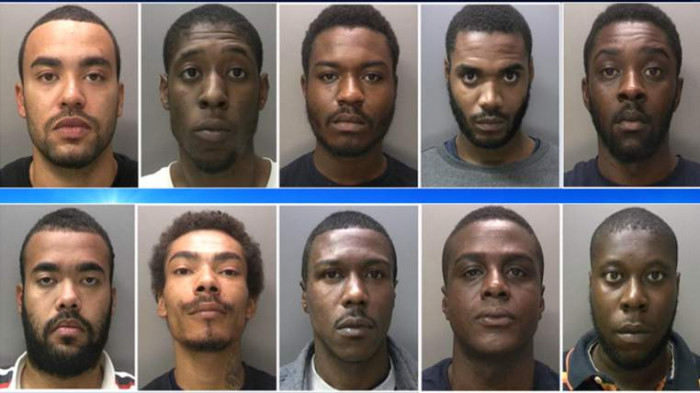 Ten Coventry gang-members have received jail sentences of between 12 years to life for a series of shocking crimes which culminated when they snatched a man from the street, held him hostage for 32 hours and chopped off his finger.
25-year-old Damion Lowe was chatting to a friend in the Wood End district of Coventry in September 2013 when a Vauxhall Combo van pulled up.
At Warwick Crown Court Prosecutor Jonas Hankin QC described what happened next: "The rear doors flew open and three men got out wearing balaclavas; and one of them had a handgun which he pointed at (Lowe's) face and said, 'If you move, I'll kill you'."
Lowe was punched and beaten with a metal bar as he was taken to a garage behind one of the defendant's homes. There he was held for 32 hours without food or water and beaten whilst being threatened with his life. The gang called his family and said unless they handed over money he would be killed but first he would have his finger cut off.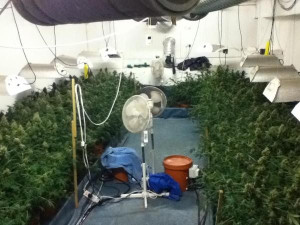 "Some time after that call the gang did cut off (Lowe's) little finger to show they meant business," said Hankin. The gang members held him down while one sawed at his finger. "It didn't come off cleanly, so something was tied round part of his finger and it was pulled off. The severed stump was then burned, possibly with a cigarette lighter, perhaps to try to cauterize it."
The finger was left on a wall as a message to the victim's family, but the gang had been under police observation and as they collected some of the ransom money and dumped the victim in a ditch police swooped.
Ralph McLeod (37), Lewis Poyser (24), and Yusuf Akbar, 33, denied the charges but were found guilty at Warwick Crown Court. McLeod and Poyser received 18 year sentences, Akbar 12.
Five others - Kofi Poyser (23), Lamar Grant (26), Jermaine Campbell (25), Ricardo Grant (24), and Kadeem Poyser, 31, all received sentences of between 16 and 13 years for kidnap. Anthony McLeod, 34, got 15 years and Ismaeel Akbar (32), 14 and a half years.
Anthony McLeod, Kofi Poyser, Lewis Poyser and Lamar Grant also received long terms for a vicious assault on a man outside a Coventry nightclub a few months earlier. The 26-year-old was kicked in the head against a brick wall and left unconscious in a pool of blood.
Sentencing, Judge de Bertodano said it was astonishing the nightclub victim had not been killed.
"I have to deal with the ten of you for two quite separate crimes," she said. "The unifying feature of them is the shocking brutality with which both crimes were executed and the serious injuries caused. Both cases show a total disregard for humanity."
Anthony and Ralph McLeod were already serving long sentences for a drugs conspiracy and told by the judge they represented "a serious danger to the public."