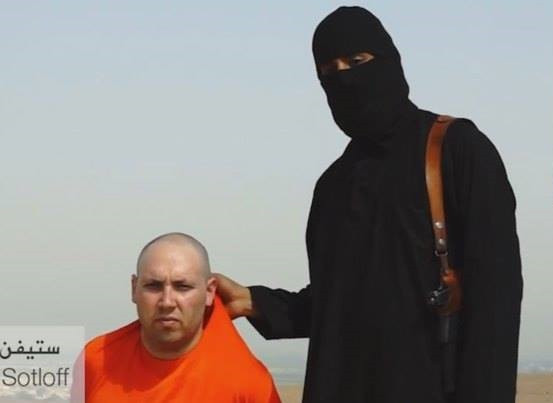 Staff at a small corner shop were subjected to Islamic State-style beheading threats during a raid in Coventry.
Three masked men brought terror to the Nisa convenience store in an upmarket area of the city by bursting in and waving machete blades in the air.
Staff were forced to kneel and told they faced being beheaded – recreating the hostages in a series of shocking videos released by the Islamic State (Isis) in recent months.
One member of staff told the Coventry Telegraph the masked attackers appeared to relish making their threats, before they seized cash and eventually fled.
"It was like they got some sort of sick kick out of it," the employee said.
"They were obviously copying what they had seen about these reports of beheadings in the news.
"It's the power of it, telling people they will take their heads off - they're just sheer scum."
A West Midlands police spokesman said: "Officers are keen to hear from anyone who was nearby at the time and may have seen three men acting suspiciously either before or after the robbery, and any vehicle they may have left in.
"Nobody was hurt in the robbery and officers are currently speaking to witnesses, examining CCTV footage and carrying out inquiries in the area."