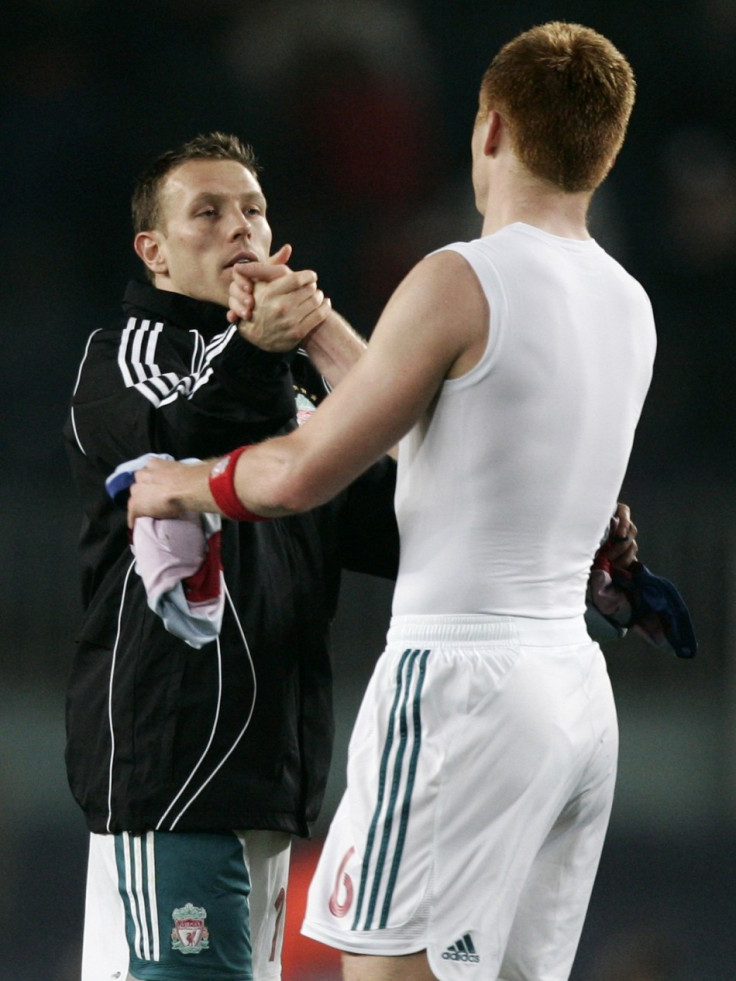 Fulham and Norway defender John Arne Riise claims he and Liverpool striker Craig Bellamy have patched up their differences following their notorious falling-out in February 2007.
Ahead of Saturday\'s international friendly between Norway and Wales in Cardiff, Riise was eager to draw a line under the incident which occurred during a Liverpool team bonding trip in Portugal.
Bellamy was widely reported to have threatened the 31-year-old left-back with a golf club following a drunken karaoke session. The incident was later immortalised in the Welshman\'s goal celebration against Barcelona, in the game that immediately preceded the incident.
Despite it costing the then Liverpool pair two weeks wages and plenty of unwelcome headlines, Riise suggests he is looking forward to playing against Bellamy, who returned to Anfield in the summer.
Ahead of his 100th cap for Norway, Riise told Sky Sports News: \"I\'ve always been all right with Bellamy,
\"What happened in Portugal a few years ago happened. But that\'s not the Bellamy I know and we shook hands quite quickly after that and settled it.
\"I look forward to seeing him again; it could be a nice little friendship again.\"
Whilst the long serving Norwegian stalwart was looking forward to facing his former club colleague, Riise admitted the prospect of coming up against Tottenham Hotspur\'s Gareth Bale, was less appealing.
\"There is no left-sided player better than him at the moment,\" Riise said. \"He has a great left foot, he is strong and quick and can cross. You think you are going to be close to him and then he just runs past you and scores a goal.
\"He works really hard and he is not a big celebrity. He just gets on with his job and you have to respect that.\"