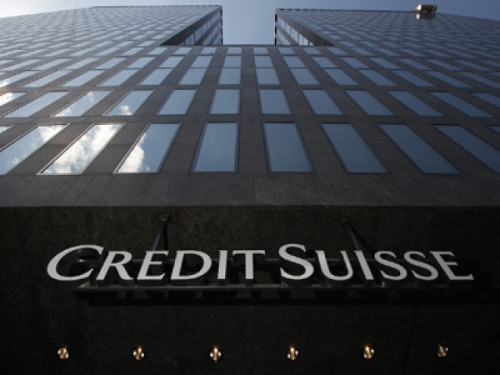 Credit Suisse Group has been sued in Singapore by the chairman of New York-listed China Green Agriculture for conducting unauthorised security trading on his behalf.
Bloomberg reported that China Green Agriculture chairman Li Tao sued the bank for misleading him on the status of his account, failing to explain risks on some trades and failing to inform him within a reasonable time of any shortfall.
Li accused the bank of trading accumulators tied to a Hong Kong-listed company without his permission. In addition, the bank used his deposit of HK$60m (US$7.7m, £4.6m, €5.6m) without his permission to cover shortfall when his trading account balance became negative, he claimed.
Li had intended to use the deposit for his immigration to New Zealand.
Credit Suisse Denies Claims
In its defence papers filed this month, the bank denied any wrongdoing, saying that Li made the trading decisions independently. Credit Suisse added that Li had substantial investment experience and a high risk attitude.
The bank explained the risks to him despite the fact that it did not have any legal obligation to do so, it claimed. It also said that Li orally approved the "unauthorised" trades and failed to dispute the matter for more than a year.
Accumulators are financial derivative products sold by an issuer to investors that require the issuer to sell shares of some underlying security at a predetermined price.
This allows the investor to accumulate holdings in the underlying security over the term of the contract, but they have the obligation to buy the securities at preset prices throughout the term of the contract.
Both Credit Suisse and Li did not comment on ongoing litigation.
Xi'An, China-based China Green Agriculture's main business involves the production and distribution humic acid-based compound fertilizers, other varieties of compound fertilizers and agricultural products through its wholly-owned subsidiaries in China.
A 2011 analyst research report had accused the company of inflating its revenue, a claim denied by Li who said the report had a number of errors.
In November 2013, Li received the "Future Chinese Business Leader" Award in Beijing that was given to 36 Chinese entrepreneurs chosen from a lot of 120 candidates.
The case is Li Tao v Credit Suisse AG. S832/2013. Singapore High Court.