It may not be released in the UK yet but its already a huge success in the US, and the film-makers behind Ryan Coogler's Creed are already brainstorming ideas for a follow-up movie – as is star Sylvester Stallone.
Speaking in an interview with Variety, the 69-year-old opened up about potential storylines that could carry a sequel, revealing how one angle might even see previously-existing character Apollo Creed return to the long-running franchise.
"I know Ryan is probably going to be gone for a couple years," Stallone details. "So there will be a quandary on: do we work with another director and have Ryan produce, or do we wait? There's a diminishing time acceptance of a sequel. Now they are cranking them out in a year."
Stallone went on to say how he and Coogler have conjured up two alternative ideas as to what could be the plot for the next movie. One version would take place in the past and bring back Carl Weathers as Rocky's boxing rival Creed, who died in 1985's Rocky IV.
"Ryan has some ideas of going forward and backward and actually seeing Rocky and Apollo together," Stallone continued. "Think of The Godfather 2. That's what he was thinking of, which was kind of ambitious."
Stallone's Creed co-star Michael B Jordan sounds sceptical about the idea of the past, teasingly saying: "So it's going to be a CGI-version of Sly?" He later added that he'd like to be in the next film. "I'm trying to think about it. Knowing Ryan, he'll find a clever way to make that work."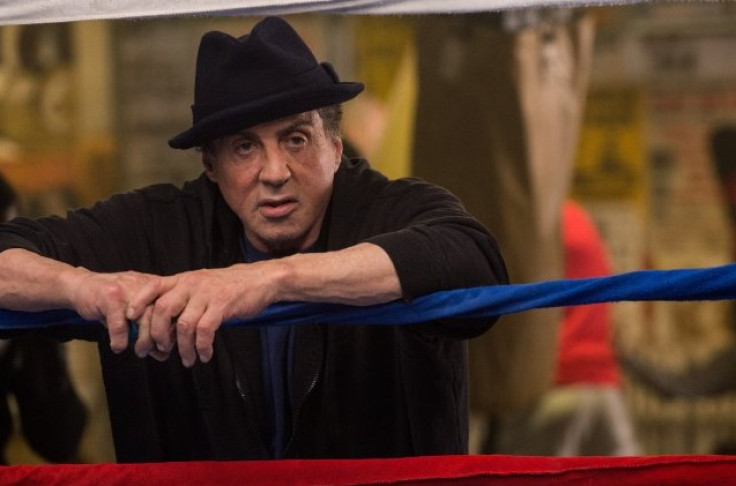 Whilst he wouldn't be able to feature in a follow-up if it does take place in the past, Jordan could appear if the filmmakers were to opt for Stallone and Coogler's second sequel idea. "You'll have him face a different opponent, which I would say is a more ferocious, big Russian," Stallone says. "You can start to meld my experiences and then you start to bring different cultures into it. And you can see what's happening with the Russians today in America. The complication will come with the girl's ambition, because she's not Adrian. She has places to go, things to see, the clock is running on her hearing."
Despite not having a clear idea what the plot a Creed follow-up will be just yet, it seems pretty evident that a second movie will be made. The film is already earning itself lots of accolade nominations, including best supporting actor nods for Stallone ahead of the 2016 Golden Globes and Critics' Choice Awards and has accumulated a respectable box office total of $115.8m (£79m) since its US release on 25 November 2015.
MGM, which financed the Warner Bros. release with New Line, is onboard too. "There's no doubt that we're making a Creed 2," studio CEO Gary Barber previously told Variety. Creed will be released in UK cinemas on 15 January.
For more entertainment news follow A-List on Twitter @Alistinsider