As the positive reviews and strong box-office takings for Rocky spin-off Creed come rolling in, director Ryan Coogler is said to be in early negotiations to helm the upcoming Marvel Cinematic Universe picture Black Panther ahead of its July 2018 release. If he takes on the project, he will join actors Chadwick Boseman (Get On Up) and Andy Serkis (Avengers: Age Of Ultron), along with screenwriter Joe Robert Cole.
The 29-year-old is the third African-American director that the studio has had in association with the project. Selma's Ava DuVernay was the first to be approached earlier in 2015 but reportedly turned it down due to "different ideas about what the story would be" than Marvel. Straight Outta Compton's F Gary Gray was supposedly in the running too but with him signing on to helm Fast & Furious 8, his involvement also seemed unlikely.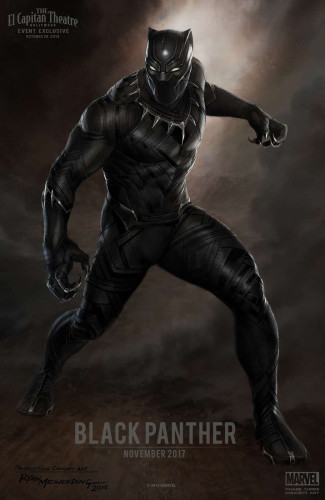 In November, in an interview with Screen Rant, Coogler stressed the advantages of having an African-American director at the helm of Black Panther, arguing it could make for a better film because the film-maker would have more of a connection to the story.
"Perspective is so important in art," he said. "That's not to say that you can't work outside yourself. When I was coming up, I made movies about things that were close to me; I made movies about things that weren't close to me. But I definitely think that it helps when you are close to a subject.
"Like, I was an athlete for most of my life before I was a film-maker. And that helped to inform me when writing this [Creed] script, when directing. Having had those types of experiences helped me inform this process. A lot of times with great movies, you find some part of the film-maker's life informing what they were doing." He also added that if a director comes from the same culture as what is being portrayed within the film, there is "potential for a greater truth".
Details of the solo movie remain very much under wraps but online speculation suggests good guy Black Panther aka T'Challa could face-off with Serkis's Ulysses Klaw, who was introduced in Avengers sequel Age Of Ultron. Within the comic-book origins of both fictional figures, the two are known to be enemies with Klaw often in conflict with Fantastic Four, the Avengers and more specifically Black Panther and jungle-dwelling hero Ka-Zar.
For more entertainment news follow A-List on Twitter @Alistinsider