A teenager has been stabbed by an attacker wearing a clown mask in western Sweden, police have said. Hysteria surrounding a wave of creepy so-called 'killer clowns' has spread in the last few months, from the southern US states across the UK and Europe.
In the latest 'killer clown' incident on Thursday (13 October), a youth who was born in 1997, was left with minor injuries to the shoulder, after going outside for a cigarette in Varberg - roughly 50 miles south of Gothenburg - where they were confronted by a masked attacker.
The reports come a day after two people in clown costumes reportedly threatened to kill a woman in central Sweden. Police in the district of Halland County are still searching for the culprit, but have not yet linked it to the craze.
"We do not know what prompted this. It was not a robbery, and I do not know if they had fought before," spokesman Ulla Brehm told Gotesburgposten (in Swedish). "It's hard to say if this is something that has to do with the trend that has come from the US, but there was a clown mask on the site."
In a seperate incident in the country on Wednesday this week, a group of men in clown outfits surrounded four 10-year-olds before threatening them with fake chainsaws.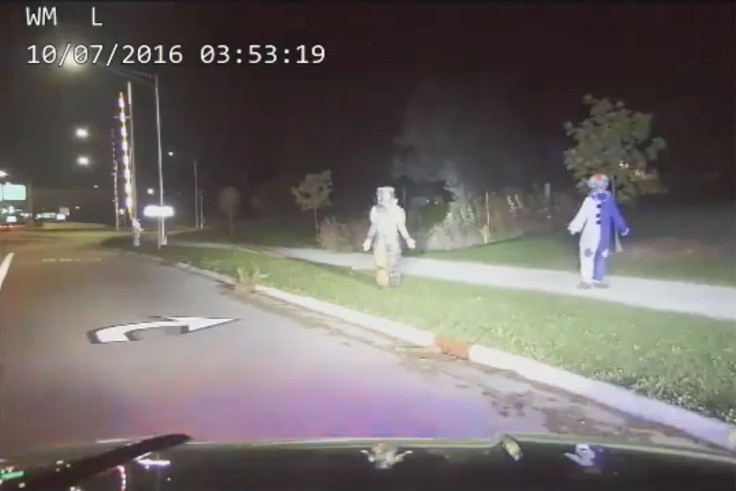 Swedish Interior Minister Anders Ygeman has called for calm following the latest reports, as more and more sightings of scary clowns are made across Sweden. "We don't want to see a situation where a person gets into real trouble because someone, perhaps half-joking, puts on a clown mask," Ygeman told the TT news agency.
The craze involves people dressed in creepy clown clothing, frightening passers-by. In the US the social media-led hysteria led to McDonald's scaling back on the use of its smiley-faced clown mascot Ronald McDonald. US schools have even been closed after threats were made by people on Facebook.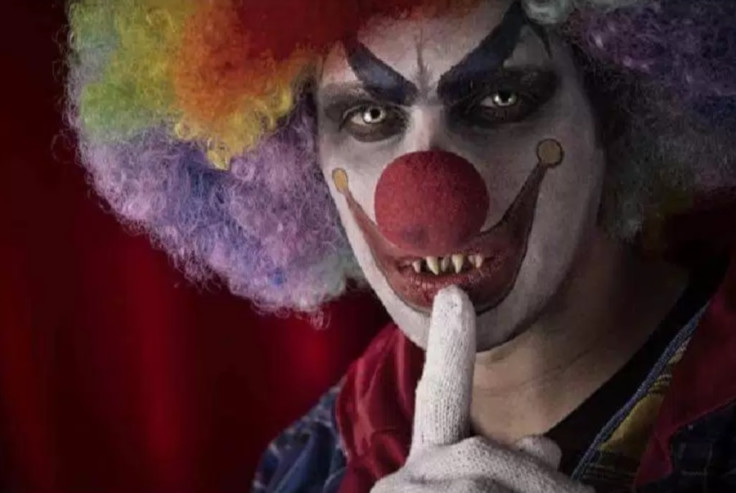 In the UK, police forces have been called to dozens of incidents involving pranksters dressed as clowns, jumping out and scaring the public. But amongst the harmless fun, serious threats have also been made, prompting UK police to issue advice to citizens.
Cumbria Police say they have investigated 23 so-called 'killer clown' incidents, including one particular complaint where a 13-year-old was threatened with having her throat cut and raped. Another report being investigated by the force was that an 11-year-old girl was allegedly chased by a clown carrying an axe in Workington.
In London police received reports of someone driving in a 'killer clown' mask and holding a firearm. A man was arrested on suspicion of possessing an imitation firearm on Tuesday afternoon (11 October).