Another day, another social media frenzy over US President Donald Trump. And this time, it's because of a "creepy" robot made for The Hall of Presidents by Disney, which was officially reopened for the public on Tuesday, 19 December.
The special attraction inside the Disney theme park showcases American presidents over the years and has been re-opened after a year-long renovation.
Now, a clip from the theatrical production has gone viral on the internet and caught the attention of social media users.
In the footage, the animatronic figure of the current Potus says, "From the beginning, America has been a nation defined by its people. Above all, to be American is to be an optimist – to believe that we can always do better and that the best days of our great nation are still ahead of us."
In addition to Trump's figurine's dialogue, the show also features 200 years of American history which "comes alive on a panoramic 180-degree screen that transports guests" through time.
Trump's animatronic version is being called a "creepy" version of the American leader. "I've seen the footage of the new Trump animatronic in The Hall of Presidents at Disney World. It's appropriately creepy," one internet user wrote.
"Generations of children will now visit Disney World and ask who the creepy dumb guy in The Hall of Presidents is," added another.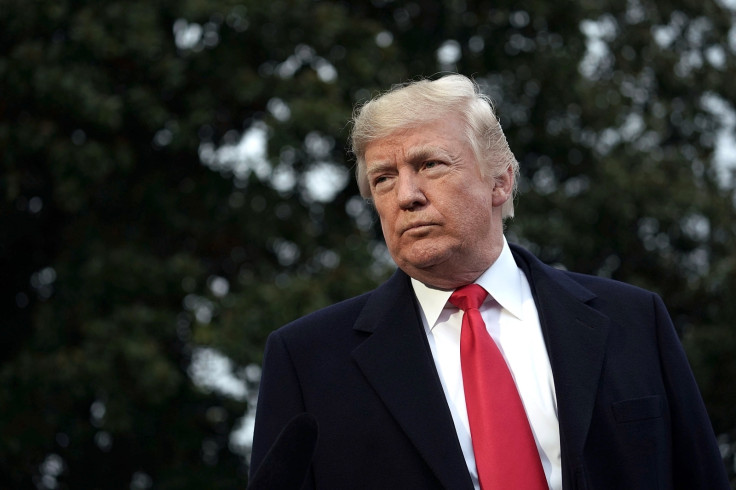 "Disney's Trump robot is as creepy as you'd expect – He's here. Following protracted delays, a robotic version of Trump has been installed in Disney World's Hall of Presidents. The hall was meant to reopen on June 30, but will now be open from Tuesday," wrote a third one.
Disney Imagineers dressed the Trump robot in a navy blue blazer, white shirt and a blue and white striped tie and placed him next to Abraham Lincoln.
Many also could not help but notice the eerie similarities between the robot and Hollywood actor Jon Voight.
"It looks like Donald Trump ripped Jon Voight's face off, let it sit out and rot for a few days, then smashed it back onto his face," one Twitter user hilariously commented, while another wrote, "Someone needs to go collect Jon Voight from the #HallofPresidents and return him to his care facility."