Cressida Dick appointed Met Commissioner – first woman in top policing role in 187 years
She will take over at Scotland Yard from Sir Bernard Hogan-Howe when he retires this month.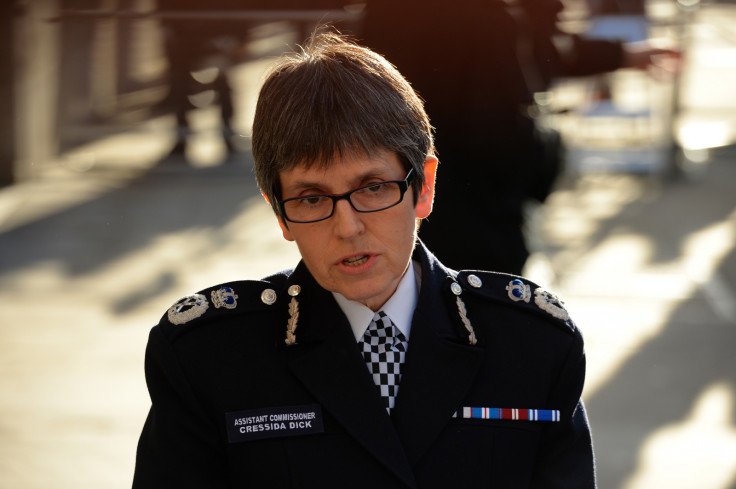 The Metropolitan Police has appointed its first ever female commissioner in its 187-year history. Cressida Dick, the former acting deputy commissioner at the Metropolitan Police, will take over from Sir Bernard Hogan-Howe when he retires this month.
Dick, 56, will now be the highest serving officer in the UK when she takes over leading Scotland Yard, which has more than 43,000 officers.
She left the force after 31 years in 2014 to take on a new role as director general at the Foreign and Commonwealth Office.
Dick said she was "thrilled and humbled" to have been appointed. She said: "This is a great responsibility and an amazing opportunity.
"I'm looking forward immensely to protecting and serving the people of London and working again with the fabulous women and men of the Met. Thank you so much to everyone who has taught me and supported me along the way."
Her time as acting deputy commissioner included presiding over the controversial police operation which led to the shooting of innocent Brazilian Jean Charles de Menezes in 2005, two weeks after the 7/7 bombings in London. She was cleared of any "personal culpability" by an inquest jury.
Home Secretary Amber Rudd said the decision to appoint Dick to commissioner was because she is an "exceptional leader".
Rudd added: "She now takes on one of the most demanding, high-profile and important jobs in UK policing, against the backdrop of a heightened terror alert and evolving threats from fraud and cyber crime. The challenges ahead include protecting the most vulnerable, including victims of sexual abuse and domestic violence.
"Cressida is absolutely the right choice to lead the Metropolitan Police as this government continues its work to reform the police, and I look forward to working with her to make a real difference to policing in the capital."
Mayor of London Sadiq Khan added: This is a historic day for London and a proud day for me as Mayor. The Metropolitan Police do an incredible job, working hard with enormous dedication every single day to keep Londoners safe, so for me it was absolutely essential that we found the best possible person to take the Met forward over the coming years and I am confident that we have succeeded."
© Copyright IBTimes 2023. All rights reserved.