It takes an incredible amount of bravery to be the first one to step forward. Will anyone believe you when it is your word against theirs? But once that story has been told, others recognise the horrific tale and are empowered to share their story. Not that that is easy either, but at least you know that you have not been alone in your suffering.
Former professional footballer Andy Woodward's courage to waive his anonymity and tell his story – from the 1980s – about coach, scout and serial paedophile Barry Bennell has brought forward a series of players whose childhoods were tainted and whose adulthoods were haunted by the trauma of abuse.
Bennell's crimes against youngsters hoping for a career in professional football has echoes of the child abuse sex scandal that engulfed one of America's most celebrated sporting institutions, Penn State, earlier this decade.
The Penn State Nittany Lions were one of the most successful teams in college football, built around one of America's most highly-regarded programmes. Successful sporting programmes create a momentum in American educational institutions, bringing prestige and revenue. The Nittany Lions play in a stadium with a capacity over 100,000.
But in 2011, former assistant coach Jerry Sandusky was indicted on 52 counts of child molestation. His crimes were alleged to have happened over a period of many years – from 1994 to 2009 – but had probably been going on since the 1970s. Sandusky used his position at Penn State to found The Second Mile, a charity providing help for at-risk children and their parents in Pennsylvania, which was the perfect cover for his crimes against the very youngsters he was purporting to help. With the reputation of the university behind him, Sandusky was allowed to shred the childhoods of many who were seeking help.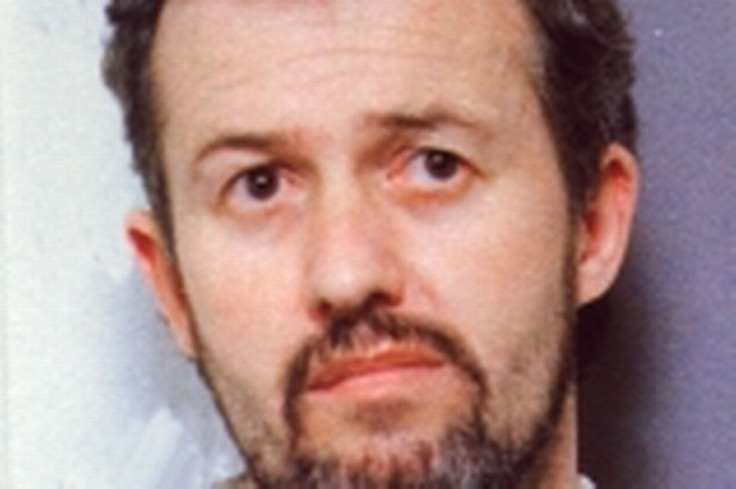 When Sandusky was finally accused, he was swiftly investigated, found guilty and sentenced to prison for the rest of his life, but then followed questions about those around him and how this long pattern of abuse had been allowed to happen. A number of the college's most senior figures were charged with perjury, obstruction of justice and failure to report suspected child abuse.
It transpired, a decade earlier, an accusation of serious child abuse committed by Sandusky had been reported to the Nittany Lions' fabled coach Joe Paterno. The latter, in turn, reported the incident to his immediate college superior and later claimed this had fulfilled his duty of care. But the incident was not reported to the police and was effectively swept under the carpet. Paterno and the university continued to work with Sandusky until he was finally caught and convicted.
Penn State's fall from grace was as much about the cover up as the crimes. Paterno and others were said to, at the very least, have turned a blind eye to allegations of abuse to protect the reputation of the college. The irony being that Paterno and the college's legacy is now tarnished forever. And worse, other youngsters suffered because the crimes were not reported earlier.
Now, as more and more accusers come forward to testify against Barry Bennell, who worked in junior football across the Midlands and north of England, follow the questions about why this was not uncovered earlier?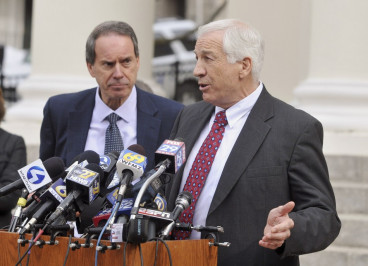 Dario Gradi, Crewe Alexandra's much-lauded footballing figurehead – first as long-standing manager and now as director of football – this week issued a statement: "I would like to express sympathy to the victims of Barry Bennell not only at Crewe Alexandra, but at other clubs in the north west.
"The first I knew of Barry Bennell's crimes was when he was arrested in the United States in 1994. I knew nothing of his crimes before this time when he was employed by us. No one at the football club knew of Bennell's crimes until his arrest in 1994 and his subsequent prosecution in the United Kingdom."
But how did nobody at the club, or the others who worked with Bennell, have no inkling of his crimes?
Bennell was sentenced to nine years in prison in 1998 for 23 specimen charges of sexual offences against six boys aged nine to 15. Bennell, now 62, was jailed for two years in May last year for another historic case involving a 12-year-old boy.
But it took Woodward stepping forward to tell his story for deeper questions to be asked. Woodward's tale, sadly, is a familiar one of being groomed, bribed, abused and bullied into silence. A young boy alone and feeling unable to expose his abuser.
Now he says: "Throughout those years at Crewe, so many people used to talk about it. Other players would say directly to my face: 'I bet he does this to you, we know he does that.' There was all that dressing-room bravado. Then, outside the club, it was never discussed. That's how football worked back then: 'We can talk about it within these walls, but we keep it watertight and it doesn't go any further.' Nobody wanted to break that circle of trust.
"That club has been never been held accountable. My belief, after all these years, is that it must have been well known within the club that he had young boys staying over. That's the reason why I feel let down by Crewe. I wasn't at school but I was at a professional football club who had a duty to protect children, and there were hundreds of children running around that place."
Former Crewe youngster Danny Murphy told the Evening Standard: "There were rumours about Barry. You heard snippets but you did not analyse, you did not think anything about it. It was only years later that you started to piece it together. As a young lad you are too busy getting on with your own career."
Murphy says he is certain Gradi knew nothing of Bennell's crimes. But how did the club suspect nothing when such a pattern of abuse has been uncovered?
Sport lives in a bubble, where the game, the results, the institutions, are judged greater than the individual. That children felt unable to make sexual accusations in a world where masculinity is considered so important is hardly surprising. It is for adults to protect the young. At Penn State this failed to happen. Football needs to take a long hard look at itself and work out how it could have protected Bennell's victims. And to make sure that it is not happening now to other youngsters at other clubs.