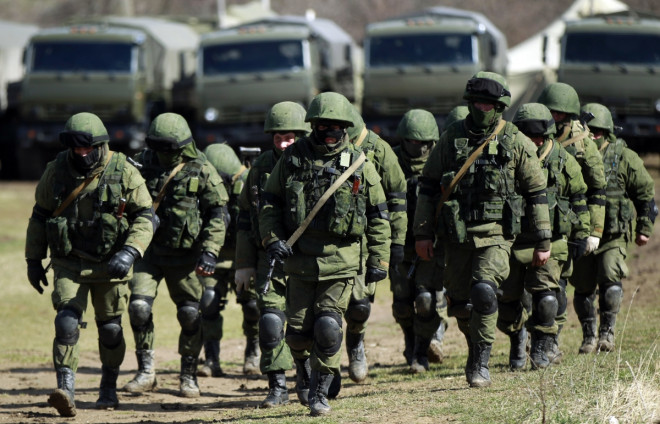 A Ukrainian naval serviceman has been killed by Russian troops who stormed a military base in Simferopol, the capital of Crimea, Interfax has claimed.
NBC's Ed Flanagan was first to break news of the assault:
The victim, a Ukrainian officer, was taken to hospital, according to the head of the Ukrainian navy, Serhiy Hayduk.
A Ukrainian military spokesman said: "One Ukrainian serviceman has been wounded in the neck and collarbone. Now we have barricaded ourselves on the second floor.
"The headquarters has been taken and the commander has been taken. They want us to put down our arms but we do not intend to surrender."
"We are being stormed. We have about 20 people here and about 10 to 15 others, including women," an unidentified serviceman told Fifth Channel television.
"One of our officers was wounded during the attack, grazed in the neck and arm."
According to reports, 15 Russian soldiers armed with shotguns and AK-47 stormed the military base.
It happened after Russian president Vladimir Putin and Crimean leaders signed a treaty to annex the Black Sea peninsula after the independence referendum.
British foreign secretary William Hague called the annexation of Crimea by Russia as a land grab. The Ukrainian foreign ministry said that it did not recognise the annexation treaty.
Prime minister David Cameron warned that President Putin's annexation of Crimea has sent a "chilling message" across the whole of Europe.