Criminals and corrupt officials seeking to launder millions of pounds of dirty money are targeting London's largely unregulated art market, experts and campaigners have warned.
At a May anti-corruption summit in London hosted by British Prime Minister David Cameron, countries from around the world agreed on a series of measures to stop illegal money being laundered through companies and the property market.
Martin Kenney, one of the world's leading anti-money laundering lawyers, warned that as rules tighten to restrict the flow of dirty money, criminals would seek to exploit relatively unregulated markets like fine art, where illegal wealth can be preserved in art bought and stored anonymously.
"Money launderers and other ne'er-do-wells will increase the pace of their migration to ever more anonymous systems for concealing the origin of the money that they seek to wash and hide," Kenney told IBTimes UK.
He added: "I maintain that art is an excellent and one of the last vestibules of remaining places where you can safely park big money, and literally conceal it in a bank vault, safe deposit box, anonymously. You just roll the art of into a tube and put it in a box and nobody knows."
London based anti-corruption NGO Transparency International called for urgent legal reform.
Steve Goodrich, Senior Research Officer said: "Our research has shown that the UK's anti-money laundering regime is not fit for purpose and needs urgent reform, something the UK Government is now starting to recognise.
"This includes oversight of the art market, where there are low levels of awareness about money laundering regulations and a high risk of illicit funds being used to purchase these goods. High value dealers in sectors like this are meant to be the UK's frontline defence in the fight against corruption, so it's important that they're properly equipped to do their job and taken to task when they turn a blind eye to suspicious transactions."
Under current rules those bidding for art in London's booming fine art auction houses are under no obligation to reveal their identity, and often bid through intermediaries. Multi-million dollar transactions are frequently filtered through a complex series of companies and offshore accounts.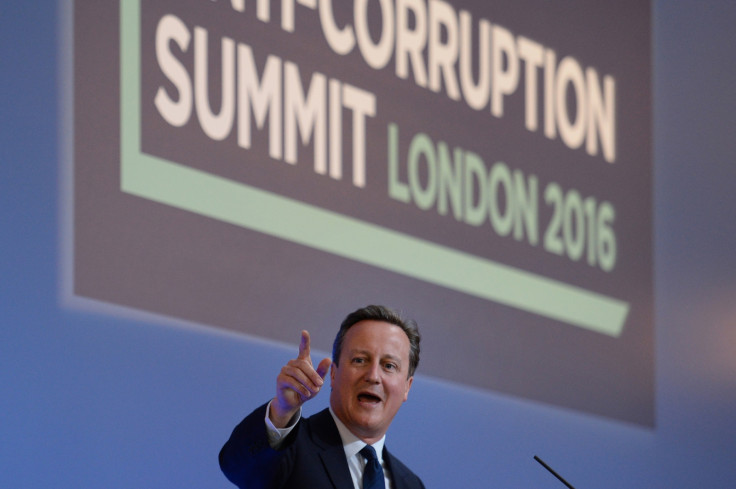 "The thing about the fine art market is that it is a wonderful way of holding a large amount of value in a frankly quite portable form in a world which is very comfortable with the notion of anonymous buyers and anonymous sellers," said barrister Andrew Bodnar, who prosecutes money laundering and asset recovery cases at London's Matrix Chambers.
Once art has been purchased with illegal funds, it can then be stored anonymously in bank vaults or in the vast tax free 'freeports', in countries including Switzerland or the United Arab Emirates. There the super-rich stash valuables which hold or increase their value, including luxury cars, fine wines and gold bars.
Experts and art industry bodies have issued a series of stark warnings in recent months about the art market's vulnerability to money laundering.
A recent report by the European Fine Art Fair (TEFAF) claimed that the art market was becoming increasingly secretive and opaque, while US investigators are reportedly concerned about the lack of regulation in the art market. Experts at the University of Luxembourg have warned of a bubble forming in sections of the art market due to high end money laundering.
Offshore tax regimes and the people who use them
In 2015 the National Risk Assesment said that Britain is exposed to money laundering schemes, and called for the government to take action to reduce "inconsistencies" in its approach to the problem.
At May's international anti-corruption summit, six countries agreed to publish registers of who really owns companies in their countries, and Cameron pledged that foreign companies that own around 100,000 UK properties would be forced to disclose their ownership.
It came in the wake of the Panama Papers leak of 11.5 million documents from offshore law firm Mossack Fonseca, exposing the way the rich exploit secretive offshore tax regimes and some of the secretive practices of the art world.
Other markets escaped the attention of delegates at the summit. Bodnar explained that in the hyper-competitive art market in which seven figure transactions and high commission fees are at stake, brokers and auction houses often do not ask questions of wealthy clients.
"When a man comes into bank with a carrier bag of cash covered in tattoos alarm bells ring, when an outwardly highly sophisticated international businessman whose business is worth billions ostensibly comes into an auction house and says I would like you to arrange bidding on my behalf but I don't want anyone to know it is me because I don't want the world to know where this high value art is, you don't automatically think this must be a criminal.
"Because the person is outwardly credible when they arrive the flags aren't going off," explained Bodnar.
It is not just money that is laundered through the art world, but reputations, with criminals keen to exploit the cachet of being associated with some of the most hallowed names in the history of civilization. "If you asked me if the art market had the capacity to facilitate reputation laundering, I would say it is nothing like as big as football, but obviously by becoming a patron of the arts you can become a pillar of society," said Bodnar.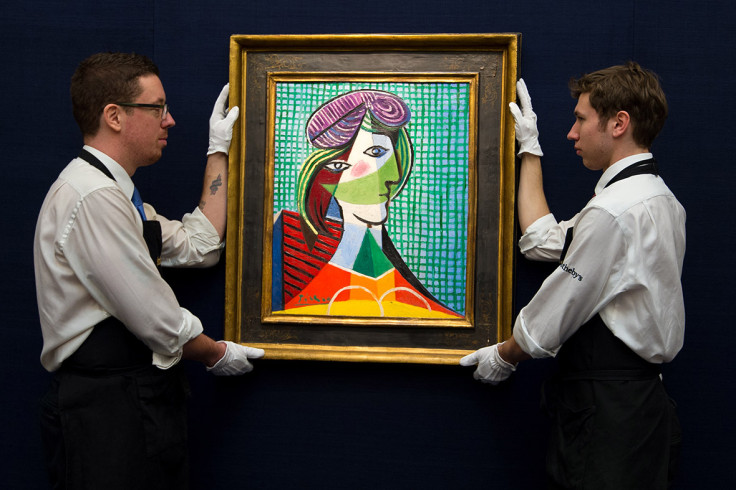 Kenney say that it is impossible to estimate the amount of illegal money which has entered the art market, but urgent action needs taking to ensure individuals and institutions take action to ensure criminals were not unable to protect their wealth using art.
"If there point at which regulation breaks down, it is with art dealers," said Kenney. "To my understanding they don't know to need diddly squat about who the ultimate beneficial owner is of the art."
He said questions needed asking of the art world: "What are you guys doing? If a dictator in Africa is stealing all of the productive yield of a nation, and for his own enrichment is buying art on the market, how are you going to stop that? Do you even know if it's going on or not? If not we need to have a regulator in the market and on all of your dealers."