An employee at the Panama-based law firm Mossack Fonseca, which is at the centre of the Panama Papers scandal, has been arrested after the company accused the person of theft of data, unauthorised access and breach of trust.
The person arrested is a computer technician at the law firm and was taken into custody from its Geneva office.
The arrest was reportedly made after the company informed prosecutors about the person and suspected data theft. However, it is yet unclear if the data allegedly stolen by the arrested person is among the more than 11 million leaked documents of the law firm, dubbed Panama Papers. The revelation in April led to several inquiries across the world over alleged money laundering and tax evasion through offshore companies that the law firm helped set up for many wealthy people in the world – including politicians, businesspersons and celebrities. Mossack Fonseca has, however, denied any wrongdoing and is set to take legal action against the leak.
The so-called Panama Papers were leaked by the International Consortium of Investigative Journalists (ICIJ), in collaboration with many news publications across the world. Bastian Obermayer, a German journalist who was among the first to go through the leaked documents, believes that the arrested Mossack Fonseca employee does not seem to be the whistle-blower.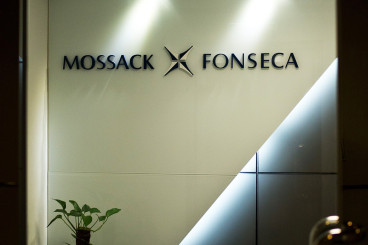 In a 1,800-word statement issued in May, the whistle-blower had reportedly offered to assist law authorities in making prosecutions, but had sought immunity in return. However, it is not known if he contacted any law enforcement officials after issuing the statement. Referred to as "John Doe", the anonymous source had mentioned in the statement that "income equality" was his motive to leak the documents and that he had never worked for a spy agency or any government.
Meanwhile, a criminal investigation by the Geneva prosecutor's office is underway into the Panama Papers scandal, the BBC reported.
Mossack Fonseca director Ramon Fonseca has denied any wrongdoing. He said the firm had suffered a hack on its database and described the leak as "an international campaign against privacy", according to Reuters.