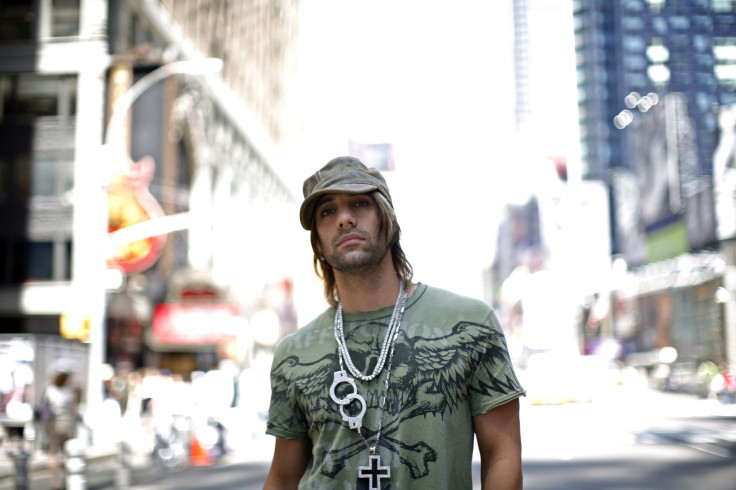 Illusionist Criss Angel has shared some details about his son Johnny Crisstopher Sarantakos's battle with cancer. The magician revealed that the treatment has been tough on his son.
"You know, Johnny had a rough time going through chemo, his treatments, blood transfusions, spinal taps," Angel told E! News.
However, the 48-year-old performer said that his son, who was diagnosed with the ailment in October 2015, had a big smile on his face during their recent trip to Disneyland Resort.
"So, when he went to meet Mickey Mouse in person he had a smile from ear to ear. So excited, we had such beautiful time together as a family," Angel said.
Despite his son's ongoing battle, Angel has high hopes for his "very special boy".
"I think Johnny is a very special boy and I think he's going to be more successful than I ever was. I just want him to be happy and I want him to live a long happy fruitful life," he said.
Ever since Angel learnt about his son's ailment, he has become a champion on cancer research. The magician has planned a fundraiser titled the Criss Angel Help Charity event scheduled for 12 September at the Luxor Hotel & Casino in Las Vegas to raise $1m (£756,000). The event has been backed by Britney Spears, Jennifer Lopez and Céline Dion.
"When you have a child that has this horrendous disease, you can relate to the families from a different perspective. So Shaunyl [Angel's partner] and I made the decision to use this in a positive way. You know, this is so much bigger than me," Angel said.
"It's amazing. You know, people love children, and people are good when it really comes down to it. I personally called every single celebrity up myself. It took me some time to do, but I've called every single person. And I appealed to them on behalf of these children and every single person – outside of two – said yes. And I won't say what two," he added.