Cristiano Ronaldo ex-girlfriend Irina Shayk 'among Sepp Blatter's many lovers'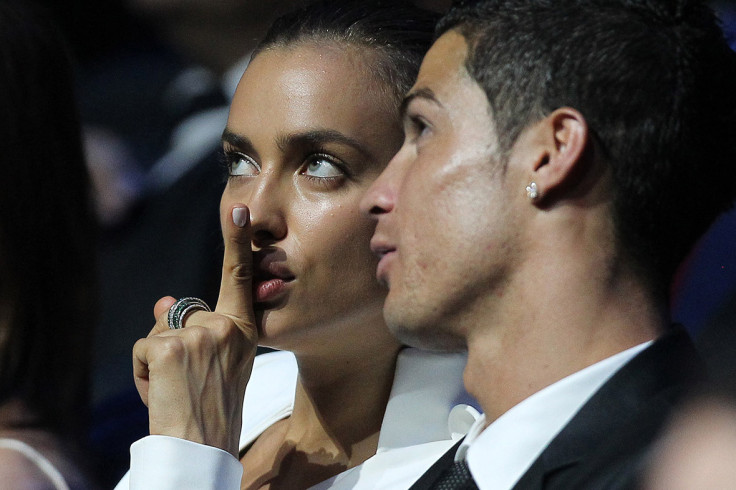 Cristiano Ronaldo's former girlfriend Irina Shayk is among a number of lovers in the life of outgoing Fifa President Sepp Blatter, reports in Spain claim.
Spanish newspaper El Mundo has published a piece titled "All the women in Blatter's life" which describes the controversial 79-year-old Swiss as a womaniser.
The Spanish publication points out that Blatter has been married three times, and he was dating Shayk before meeting his current girlfriend Linda Barras, who is 28 years younger than him and mother of two with her ex-husband.
This may explain the famous speech made by Blatter at at Oxford University in 2003 when the Fifa president mocked Ronaldo while claiming Lionel Messi was his favourite football star.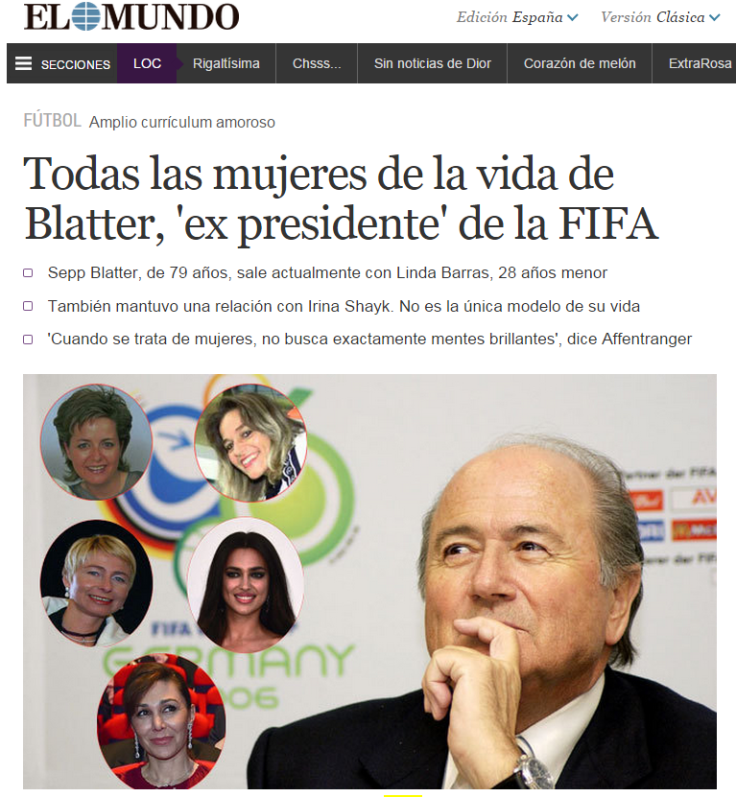 Feature of Sepp Blatter's love life in El Mundo
El Mundo
"They are both exceptional players, but they are totally different. They are totally different stars. Lionel Messi is a good boy, that every father and every mother would like to take home.
"He's a good man, he's very fast, and he's not exuberant, he's playing well, he's dancing. He's a kind man, a good boy. That's what makes him so popular, and naturally he'll always get a lot of votes because he plays well and scores goals," Blatter said.
"[Ronaldo] is something else. He is like a commander on the field of play. This is the other side of football and it's good to have commanders on the field. They don't have the same attitude and that gives life to football.
"One has more expenses for the hairdresser than the other but that doesn't matter. I can't say who is the best - there will be a contest again this year at the Ballon d'Or. I like both of them, but I prefer Messi."
El Mundo add that before Ronaldo's ex-girlfriend, Blatter spent around 10 years with Polish Ilona Boguska, who came after his third failed marriage and "a number of adventures".
The outgoing Fifa president's last wedding reportedly was to Graziella Bianca in 2004, but this romance barely lasted one year.
Nevertheless, the Spanish publication claims that the most important girl in Blatter's life is his daughter Corine who was the fruit of his first marriage with Liliane Biner.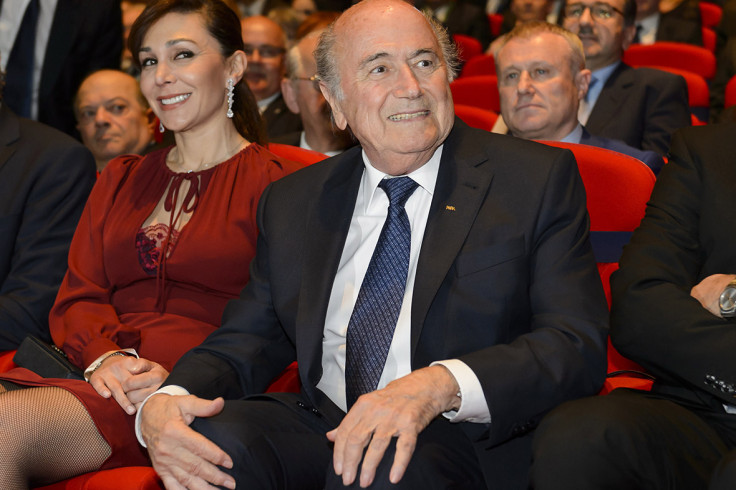 The report from El Mundo came just one day after Football Association of Ireland chief executive John Delaney revealed he told Blatter to "move on" after the FIFA president eyed his partner Emma English before saying he "approved" of her.
"He met Emma, my partner, in Vienna recently. He stared at her for seven or eight seconds and he said, 'I approve of your new girlfriend'. I asked him to move on, move on please," Delaney said.
"She is a great girl. I love her very much. It was an extraordinary moment. If she was here she would tell you herself. He stared at her and I said 'move on' and he did."
© Copyright IBTimes 2023. All rights reserved.