Cristiano Ronaldo faces criticism from pro-Palestinian fans after appearing in Israeli advert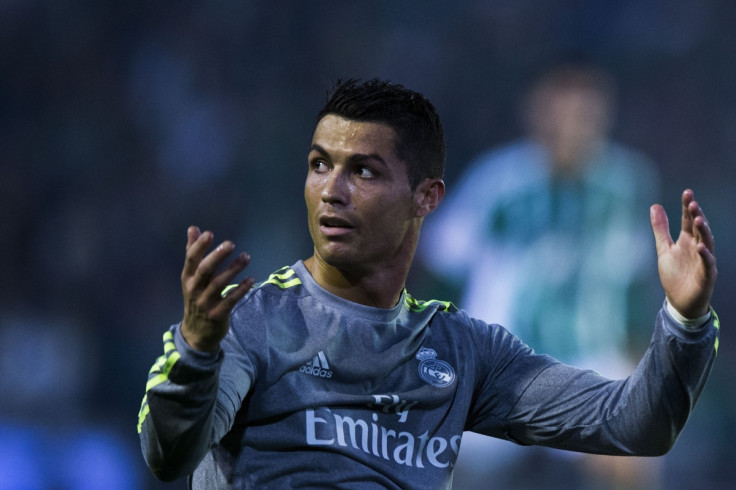 Football legend Cristiano Ronaldo has faced widespread criticism on social media after appearing in an advert for Israeli cable company HOT. Ronaldo appears in the ad alongside three Israeli comedians, and posted about it on his Twitter page on 10 February.
The ad features three stars from a popular Israeli show, We're On The Map, acting as footballers in a locker room. They praise the high-speed internet on their tablets as they discuss rumours about the new foreign player who is to join their team. The foreign player turns out to be Ronaldo.
The Real Madrid footballer posted the link to the ad and wrote: "There are rumours that I'm going to be a star in Israel. Not in soccer... in a HOT commercial."
The tweet was retweeted nearly 5,000 times and liked more than 15,000 times, but thousands soon began responding negatively to the footballer, accusing him of supporting the occupation of Palestine by Israel. Many former fans tweeted at Ronaldo that they had now "lost respect" for him after watching his new ad.
One user tweeted: "How do you advertise high speed internet for a country that deprives people of water, food and shelter? Capitalism at work." Others responded with the hashtag #FreePalestine and some said that they were "disappointed" and couldn't believe he had "done such a thing". One user asked Ronaldo how much he had been paid to "sell himself" for the ad and warned that Palestine wouldn't forgive him.
A disappointed fan tweeted: "Your support for justice in Palestine has been unwavering. Money could not be the reason you did this advert. Sad to see."
Pro-Israeli supporters were quick to respond to the comments, resulting in a battle of words between the two sides on Ronaldo's Twitter account. While some engaged in a discussion about the history of the region, others were quick to respond with hateful comments, with one saying: "We're going to be free when all the Arabs will die."
Another told Ronaldo to ignore the negative comments, saying: "Who need Arab supporters? They are in an Arab world war. Who knows if anyone will be left alive."
© Copyright IBTimes 2023. All rights reserved.