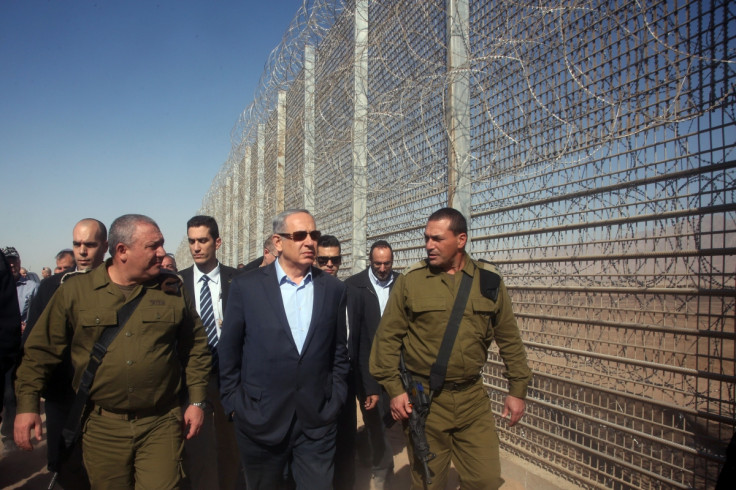 Israel's prime minister Benjamin Netanyahu, has unveiled plans to surround all of Israel with a security fence to protect the country from what he called "wild beasts". Speaking during a tour of an existing barrier on the border with Jordan on Tuesday (9 February), he announced a "multi-year plan to surround Israel" with fences to keep out Palestinians and citizens of other Arab states.
"At the end, in the State of Israel, as I see it, there will be a fence that spans it all," Netanyahu was quoted as saying in Haaretz. "I'll be told, 'this is what you want, to protect the villa?' The answer is yes. Will we surround all of the State of Israel with fences and barriers? The answer is yes. In the area that we live in, we must defend ourselves against the wild beasts."
The multi-billion shekel plan will add to existing security fences built on Israel's borders with Syria, Jordan and Egypt.
In January 2016 the government began construction of a 30km perimeter along the Israel-Jordan border to provide further protection from possible attacks from Islamist extremists. The civil war in Syria saw Israel build another wall in the occupied Golan Heights in 2013, officially considered territory belonging to Syria but which was taken over by Israel in 1967.
Netanyahu says the new plan will also seek ways to seal gaps in the existing fence with the West Bank, dubbed the "apartheid wall". Palestinians living in the occupied territories say the separation wall limits the right under international law for freedom of movement.
"This thing costs many billions, and we're working on a multi-year plan of prioritization so it would be spread out over years in order to gradually build it, but to complete it to defend the State of Israel," Netanyahu said.
The prime minister's use of the phrase "wild beasts" echoed similarly incendiary language when he warned Arabs living in Israel were "heading to the polling stations in droves" during 2015's elections. Knesset member Dov Khenin, a member of the Arab-Jewish Hadash party, said the prime minister had "crossed a red line of incitement and racism".