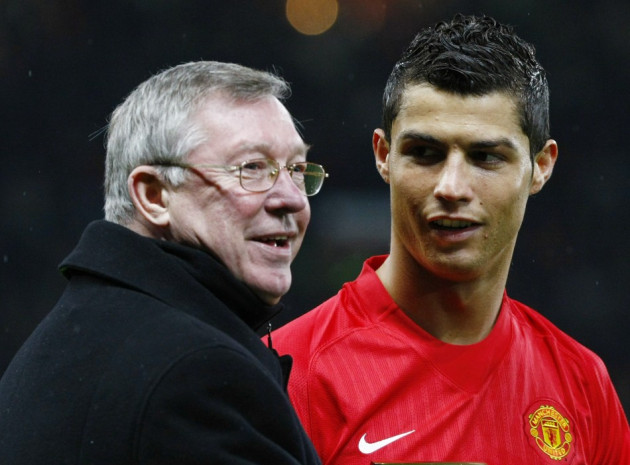 Manchester United required a last-gasp bid for Cristiano Ronaldo in order to prevent the Portuguese winger from joining Juventus, former manager director Luciano Moggi has revealed.
Ronaldo joined United for £12m from Sporting Lisbon and within six years was handed the Ballon d'Or as the world's best footballer before joining Real Madrid for a then world record fee of £80m.
Despite playing second fiddle to Barcelona's Lionel Messi, Ronaldo has further enhanced his reputation in the Spanish capital but ex-Juve chief Moggi has stated his career could have been much different.
"We had everything signed with Sporting Lisbon," Moggi told Sphera Sport." We had agreed a swap deal with Cristiano in exchange for Marcelo Salas, who accepted the move, then went to Portugal for talks, but eventually backed out of the deal and chose to go to Argentina with River Plate instead.
"That's when Manchester United intervened. They were offering millions and we had no money to compete, so I had to cancel the contract. Cristiano Ronaldo could have joined Juventus when he was 18."
The 29 year old has consistently been linked with a return to Old Trafford but signed a new five-year contract with Madrid in September to all but extinguish hopes of his career ending at United.
Ronaldo was a central part to Ferguson's recently published autobiography in which his labelled the ex-United winger as the most talented player he worked with, and also gave an insight regarding his desire to leave the club at the end of the last decade.
"Real Madrid paid £80m in cash for him [in 2009] and do you know why?" wrote Ferguson. "It was a way for Florentino Perez, their president, to say to the world: 'We are Real Madrid, we are the biggest of the lot.'
"Ramon Calderon, Perez's predecessor, had claimed the previous year that Cristiano would one day be a Real Madrid player.
"I went to Carlos Queiroz's house in Portugal to find the boy expressing an urge to go to Real Madrid, and told him: 'You can't go this year, not after the way Calderon has approached this issue'.
"I said: 'I know you want to go to Real Madrid but I'd rather shoot you than sell you to that guy now. If you perform, don't mess us about, and someone comes and offers a world record fee, then we will let you go'."