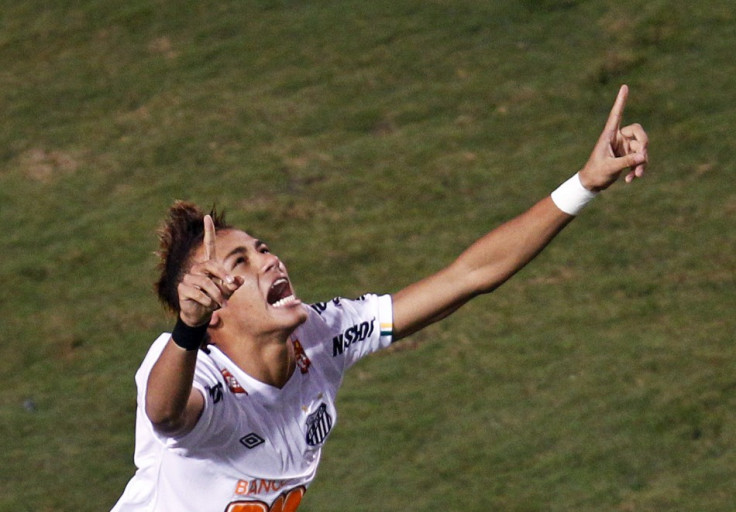 Cristiano Ronaldo has received a message of support from Neymar, with the two sharing the same birthday.
Neymar sent Ronaldo a message over his twitter account, saying: "Before the game I want to congratulate the crack, and my idol Cristiano Ronaldo. What honor to be born the same day," as the Real Madrid superstar turned 27.
Neymar, who is a big target for Real Madrid, and looks set to join the club if his run of form continues for Santos before the World Cup, turned 20 on the 5th February, and is one of the most talked about players in the world right now.
Ronaldo, meanwhile, is currently looking much more at ease with Madrid fans after a rocky season, with the striker being booed on occasion for his failure to shine against bitter rivals Barcelona.
Neymar is very likely to make the move to Spain when his contract runs out in 2014, even though Chelsea at one point were favourites to land the youngster.
In fact, Neymar turned down a bid from the Blues before signing a new deal with Santos, making the decision to stay in South America in the lead up to the 2014 World Cup.
And after admitting that he has said no to a move to London, Barcelona and Madrid emerged as favourites to garner the striker's signature. Both are willing to pay big money, and the language barrier would appear to make the transition to Europe easier for Neymar.
If Ronaldo and Neymar were to play alongside one another, the two would no doubt be unstoppable for Madrid. But Ronaldo has hinted on numerous occasions that his future could be elsewhere in the coming years, with Manchester United touted for a possible second time for the Portugal international.