Cristiano Ronaldo says that winning the title in La Liga has been one of his best moments, with the striker insisting that being able to beat Barcelona has been a particularly tough feat to achieve.
Ronaldo was part of the Madrid side that defeated Athletic Bilbao 3-0 on Wednesday night, winning the Spanish giants their 32nd league title.
And after Barcelona dominated the table for so many years, Ronaldo felt the achievement was particularly special.
"I am incredibly happy," he told the official Madrid website.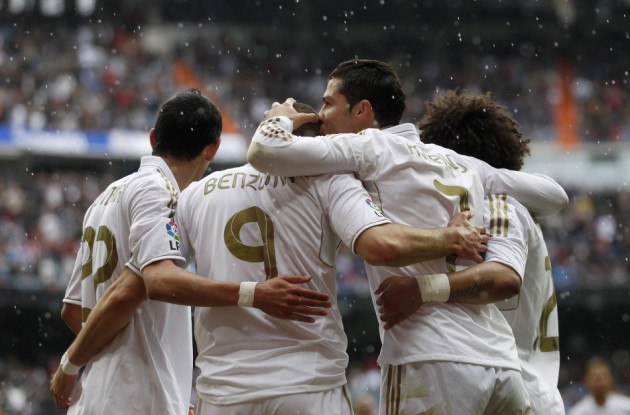 "This is my first league title in Spain and I am delighted. We've achieved our objective and we were all very excited about winning La Liga.
"The league is even harder when you fight for it with a team like Barcelona, but you feel great when you beat one of the best teams around. We were better than them. We all experience great joy for achieving our objective after fighting for 10 months.
"The league title is what I wanted most. I have two Golden Boot awards at home. It would be nice to win another, but I wouldn't mind it if I didn't."
Ronaldo is currently behind Barcelona superstar Lionel Messi in the goal tally, with the Portugal international scoring 44 goals so far this season compared to Messi's 46. Of those, Ronaldo has scored 11 penalties compared to Messi's eight.
There are two games left in the La Liga season, and Real Madrid will now be able to relax as they go into their final fixtures, while Barcelona are completely shored up in second place, 29 points clear of third-placed Lavante.