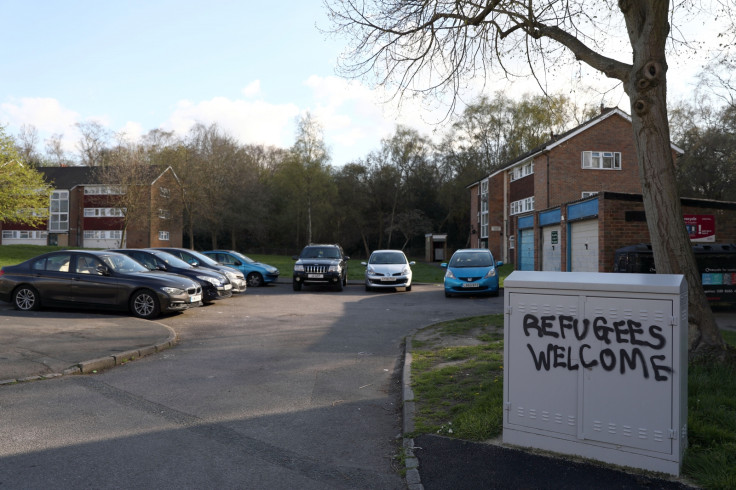 The injuries inflicted on the teenage asylum seeker who was attacked in Croydon are so severe he is unable to recognise his own brother, according to reports.
Iranian Kurd Reker Ahmed remains in hospital after suffering a blood clot on the brain, a fractured skull, eye socket and spine in what Prime Minister Teresa May described as an "absolutely abominable" attack in south London on 31 March.
His brother, who only learnt about the suspected hate crime attack, believed to have involved as many as 30 people, through newspaper reports, said the 17-year-old did not know who he was when he visited him in hospital.
Hadi Ahmed, 23, told The Times: "When I first saw him I ran up to him saying, 'Brother, brother!' But he looked at me and just said, 'Are you my brother?' I said, 'Yes of course, what are you talking about?' But he didn't recognise me.
"I was shocked, I burst into tears and hugged him saying, 'I'm your brother, I'm your brother'. But he didn't have any affection for me and he didn't want to hug me. It was horrible. I was crying and he said, 'Why are you crying? Are you sick?' He had no memory."
Ahmed added that his brother "looked absolutely terrible" and was unable to walk unassisted. The teenager also has casts on his leg and arm. The elder sibling said their mother, who lives in Iran, does not know about the attack as she is suffering from ill health.
Elsewhere, a fundraising page for Reker has raised more than £40,000 in donations since it was set up on 1 April. A statement on the JustGiving page read: "Thank you all so very much for getting behind this. We will be compiling a book containing each and every message that's been left for him here. We hope with all our might that he will recover enough to hear all your beautiful messages and use your gifts to rebuild his life."
Thirteen people have been charged in connection with the attack – including a 15-year-old boy – with offences ranging from violent disorder and racially aggravated grievous bodily harm.