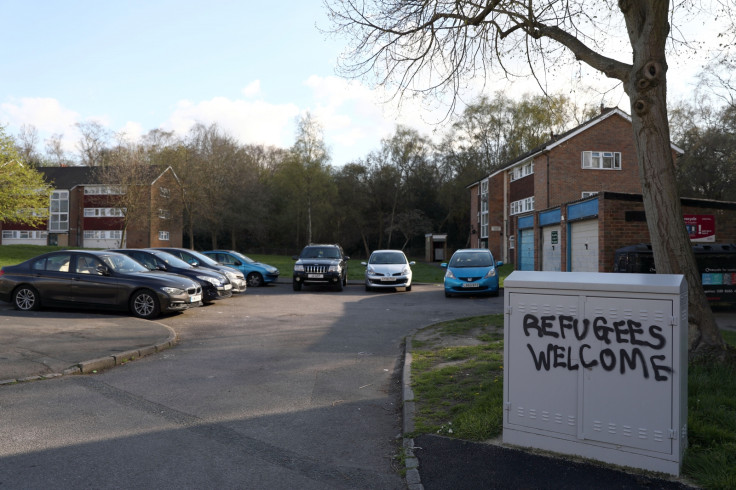 A fundraising campaign for the teenage asylum seeker who was the victim of an "absolutely abdominal" attack in Croydon has raised more than £20,000 ($24,000). The 17-year-old victim, named locally as Reker Ahmed, suffered a blood clot on the brain, a fractured eye socket and fractured spine after he was assaulted at a bus stop near to the Goat pub in the Shrublands Avenue area of south London on 31 March.
The Kurdish Iranian remains in a stable but serious condition in hospital. Police anticipate the teenager will make a full recovery from his injuries, but the "horrific incident will no doubt have a lasting impact on him".
Police estimate that between 20 and 30 people were involved in the attack in some way as they had "confidence in numbers [and were] fuelled by alcohol".
Following the incident, which is being treated as a suspected hate crime, a JustGiving page was set up for the 17-year-old to help him "overcome this horrible ordeal and show that he is loved and welcome here in the United Kingdom". In the three days since the page was set up on 1 April, the amount raised for Reker has reached more than £20,000.
A statement on the JustGiving page reads: "Because of the age of the young person and his care status we will be contacting him via his social worker. Cash donations have the scope to adversely affect an asylum claim, so the money will be held in trust for either goods to be purchased as to his needs or total funds to be given to him once his claim is complete and he turns 18, dependent on status."
Elsewhere, members of the Croydon Kurdish community have expressed their shock at the assault against Reker, describing the 17-year-old who arrived in the UK less than a year ago as a "quiet person". Mohammed Qardi, 22, speaking from West Croydon's Middle East Shisha tea house where the teen visited, told the Evening Standard: "You can see people from their face – he's not a bad guy, he's not looking for trouble.
"He was going to college, coming back, going home. Or sometimes he would come here, play some dominoes, drink something, and then go."
Croydon Central MP Gavin Barwell described the assault as a "cowardly and despicable attack" committed by "scum". Prime Minister Theresa May added the attack was "absolutely abominable [and] completely unacceptable".
She added: "I absolutely agree with the sentiments of Gavin Barwell when he commented on this and I just hope that anybody who has any information about this will give that information to the police."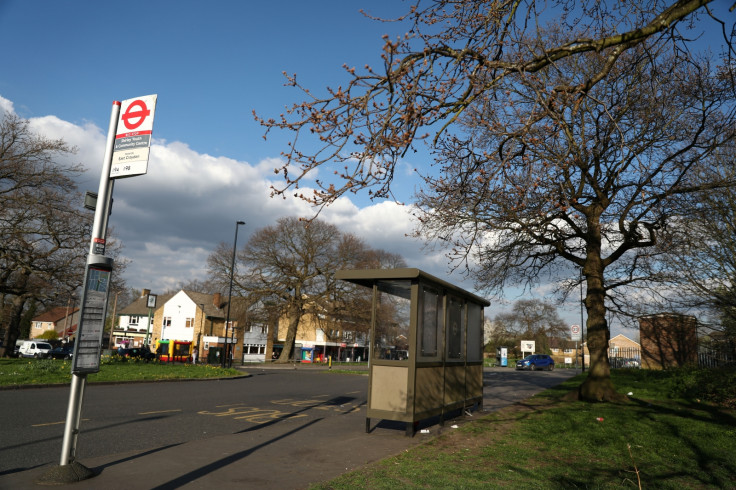 Police are continuing to appeal for information and witnesses regarding the attack, including those in a white hatchback vehicle which was spotted close to the incident. Police previously issued images of three people they want to speak to. One female has since come forward and is assisting detectives in their enquiries.
Detective Superintendent Jane Corrigan, said: "This is a fast-paced investigation and as we enter into the third day we are now specifically appealing to trace the driver and the occupants of a vehicle that stopped at the scene during the midst of the attack. The vehicle is described as a white hatchback with a black roof.
"This is a relatively close knit community and I believe that the answer as to those who were involved in carrying out this horrific attack lies firmly within this community.
"I cannot stress enough how important it is for those who witnessed the incident, or have information, to come forward. I would like to thank those that have assisted us, and want to make it very clear that this attack was carried out by a small minority of those we believe live locally. The vast majority of those living in the Shrublands area are law-abiding residents who have been left appalled by the incident."
Four men, aged between 20 and 24, have appeared in court charged with violent disorder and a fifth man aged 24 has also appeared, charged with racially aggravated grievous bodily harm.
A further six people, aged between 15 and 23, have also been charged for offences including violent disorder, racially aggravated grievous bodily harm dangerous driving in relation to the attack. All are due to appear at Croydon Magistrates Court.