Croydon Cat Killer: Three more mutilated bodies found in London over weekend
Croydon Cat Killer strikes again: three pets found dead in London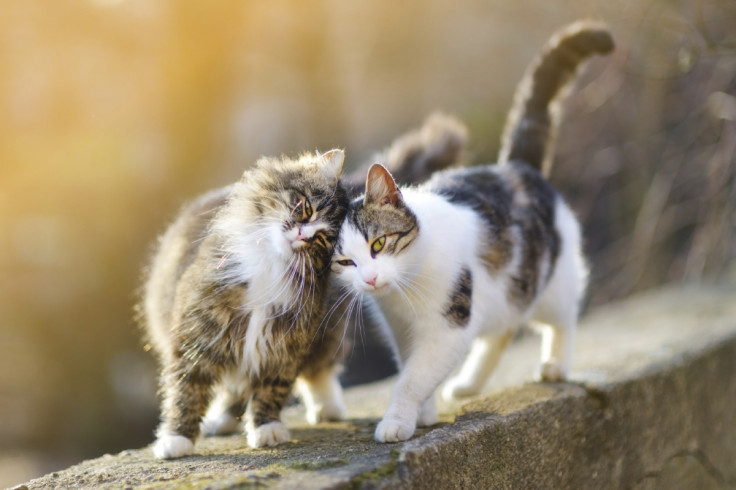 The mutilated bodies of three cats were found in London on Sunday, adding to a growing list of animal victims of what some are suggesting is a single killer. Previously dubbed the Croydon Cat Ripper murders, the gruesome killings of around 100 animals have taken place all over London and are thought to include other animals such as rabbits and foxes.
The three feline victims are thought to have died on the same day and all had their heads cut off. The first body was of a black cat and was found in Thornton Heath – near Croydon – on Sunday morning (April 24). Later, the body of a white and ginger tom cat named Barney was found in Mottingham, around 10 miles from Croydon in south-east London. The third was found in Northolt, a suburb of London to the north-west.
South Norwood Animal Rescue and Liberty (SNARL) told the Guardian that the bodies bore the hallmarks of the serial animal killer. Though news has mainly focused around the killings of cats, animal charities are investigating whether similarly decapitated bodies of other animals are linked to the feline murders.
This weekend, the RSCPA told the Observer that they had 20 similar cases they were investigating and that their vets had found that the animals had been killed by blunt force trauma, likely as a result of being hit by a vehicle, and that their heads and tails "appear to have been removed by a human."
Animal rights activists, PETA, are currently offering a £5,000 reward to anyone who manages to catch the killer. Actor Martin Clunes, even weighed in on the murders, penning a letter to Metropolitan police commissioner, Sir Bernard Hogan-Howe, on behalf of PETA, urging Scotland Yard to do more to catch the culprit.
© Copyright IBTimes 2023. All rights reserved.