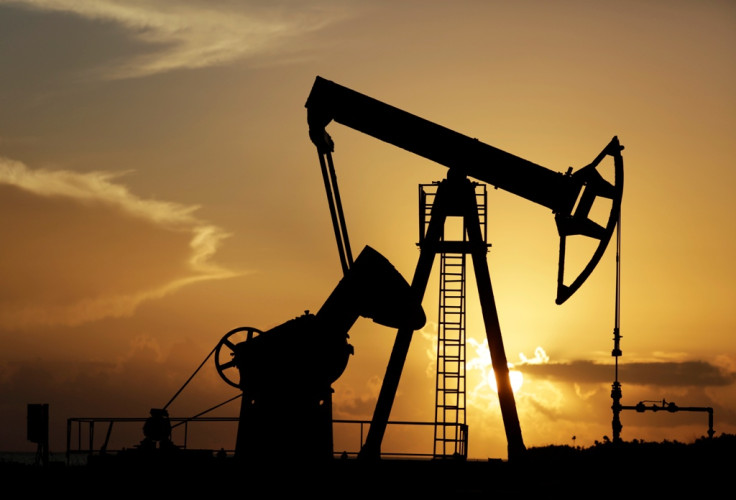 Crude-oil futures rose on 21 November, and finished higher for the week, after China's central bank unexpectedly cut interest rates in a bid to boost growth in the world's second-biggest oil consumer.
North Sea oil also drew support from speculation that oil cartel Opec will agree to cut production next week at a meeting in Vienna.
Brent January contract finished $1.03, or 1.3%, higher at $80.36 a barrel on Friday.
The global benchmark gained 1.2% for the week as a whole, snapping an eight-week long losing stretch.
US January contract finished 66 cents, or 0.9%, higher at $76.51 a barrel on Friday.
Light, sweet crude added 0.9% for the week, breaking a seven-week long losing streak.
Beijing's surprise rate cut came amid weakness in China's property market and slowing factory growth, while demand for a range of goods has slowed.
Matt Smith, an analyst with Schneider Electric, told MarketWatch: "Crude's emphatic rally has been ignited by the fumes of stimulus.
"The first interest rate cut by China since 2012 is combining with stimulus measures in the Eurozone to rally crude prices into the weekend."
Danske Bank said in a note: "[On 21 November] the People's Bank of China in a surprise move decided to cut its key policy rate - the 1-year lending rate - by 25bp to 5.6%. This is clearly positive for risky assets and for Emerging Markets and commodity currencies in general.
"The cut in our view signals a more dovish PBoC with more willingness to support Chinese growth. This should be positive for global commodity prices and hence should help commodity and Emerging Market currency."
Fitch Ratings said in a 19 November note: "The 25% drop in the price of oil since July is likely to lift economic growth prospects, improve terms of trade, and have a potentially positive credit impact for a number of Asia-Pacific sovereigns if the lower prices are sustained below $90/bbl through 2015, in line with our latest forecast, says Fitch Ratings.
"Most major Asian economies - including China, Japan, Korea and Thailand - would see an effective overall income boost from sustained lower oil prices. In addition, countries with large oil import needs facing external adjustment pressures such as Indonesia and India are among the best positioned to see a positive impact on sovereign credit profiles, although the broader policy response will matter too..."