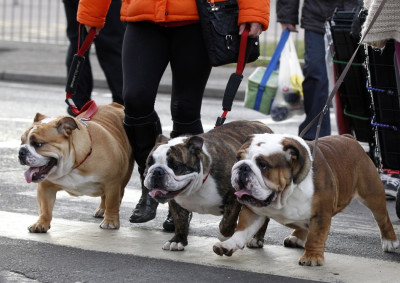 Hundreds of dogs and their owners descended on Birmingham for the start of the Crufts dog show.
Throughout the four-day event, dogs of every breed are put through their paces as they are judged on appearance, agility and behaviour before the best in show is named on 11 March.
International Business Times UK takes a look at the competition so far.