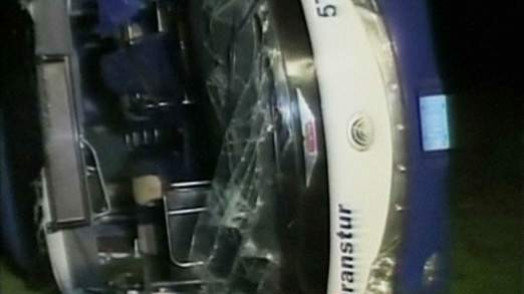 A bus packed with foreign tourists has crashed in Cuba, and two British woman passengers are among those injured.
One of the women is in intensive care following the incident, which occurred between the towns of Trinidad and Varadero in Cienfuegos province, on Thursday evening, 4 July.
The vehicle was driving in the rain when it slid off the road and flipped over on to its side.
Sixteen people were injured, of whom three are in a serious condition, with two having undergone surgery. They are being treated at Cienfuegos hospital.
Also among the injured were six Russians, four Dutch, two Czechs, one Filipino and one Irish national.
A doctor said none of the victims had life-threatening injuries, with several suffering minor lesions and broken collarbones.
An investigation into the crash has been launched, said the British Embassy in Havana.
A Foreign Office official said: "Our embassy in Havana is in close contact with local authorities. Consular officials are on their way to the area to provide assistance if needed."