US President Barack Obama will on 1 July announce the reopening of the US embassy in Havana and Cuba's embassy in Washington, Reuters, the BBC and ABC News are reporting.
According to ABC, a "senior source" within Obama's administration says Obama and Secretary of State John Kerry will speak about the developments in the morning. The source was not able to identify themselves because they were not authorised to do so ahead of the event.
The Cuban foreign ministry will make s similar announcement on Wednesday, according to Reuters.
If confirmed the development would mark a huge diplomatic breakthrough between the two neighbours, just 90 miles apart, which broke off diplomatic relations in the 1960s following the Communist revolution which brought Fidel Castro to power.
Since ties were broken off the US has imposed a trade embargo on Cuba which has led to severe hardship for ordinary Cubans. However, that has not stopped Cuba earning a reputation for its excellent free health care and vibrant arts scene.
The two countries have operated "interest sections" in one another's capital since the late 1970s under the protection of Switzerland. However these don't have the same status as full embassies.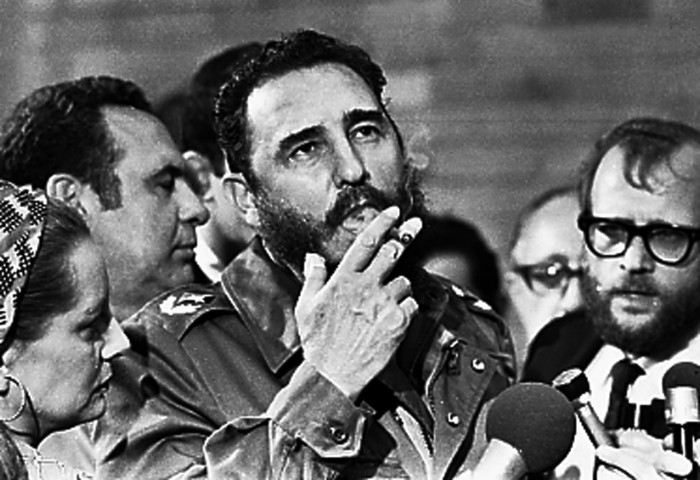 Since Obama's election, there has been a thaw in relations between the two countries. Obama has stated the embargo on Cuba has been ineffective and on 17 December 2014 the two countries announced they would restore ties.
In May (2015) the US removed Cuba from a list of sponsors of terrorism and plans to reintroduce direct flights and ferries between the two countries were announced. A travel ban for US citizens remains in place.
Even if the embassies re-open, the two countries will have a number of tricky matters to discuss. These include Cuba's human rights record, compensation for US properties seized in Havana, and common law enforcement measures.
The news comes as Pope Francis announced he will visit Cuba as well as the US in September due to the thawing in relations between the countries.