A chemistry teacher at a £27,000-a-year school has been caught having drunken sex with a diving instructor while supposedly looking after pupils on a school trip to Cuba, a conduct hearing was told.
Hayley Dimmock, 28, who is now banned from teaching, worked at Bedford School. She also allowed a young pupil to run his hands up her ankle and inner thigh, touch her bottom and put her iPod in the front pocket of her shorts.
The "young and inexperienced teacher" then reportedly got drunk and instead of ensuring the pupils were in their rooms, went to a diving instructor's room for sex.
However, two members of staff were able to see what was happening through a gap in the curtains and had to stop pupils walking past.
Despite being given four formal warnings about her behaviour on the trip in July 2014, on returning to the Bedford School, Dimmock spent half an hour alone with the pupil at his home.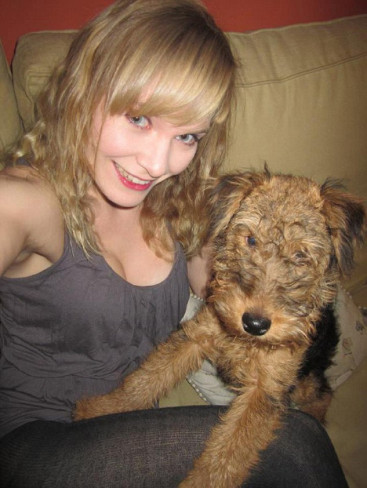 Dimmock started work at the school in September 2012, but was fired in November 2014 after an investigation by school's head of science who had been on the trip.
He found Dimmock and the pupil who was beside her all the time had "too much physical contact". The department head considered that from the way the two had been acting she had been "intimate with him for a while."
A biology teacher also "witnessed Ms Dimmock undertaking 'intimate whispers' and private conversations and general touching with the pupil".
She added: "The relationship with the colleagues deteriorated" and had spent most of her time with pupils and dive staff but the "liaison" with the instructor had left her "embarrassed."
Banning her the panel added: "By Ms Dimmock's own admission she spent the night in the diving instructor's room and therefore could not be supervising students.
"The panel found that Ms Dimmock's conduct was a clear failure to safeguard and supervise students under her care. Having sexual relations whilst she was meant to be supervising students was a failure to adhere to professional boundaries."
"In addition, Ms Dimmock staying overnight in a room that was located close to students' accommodation was also a clear failure to act within or adhere to professional boundaries, as it was possible that Ms Dimmock could have been seen or heard by students."
Her drinking and having sex "could have led to students being exposed to or influenced by her inappropriate behaviour in a harmful way" and she had "overstepped her professional boundaries."
She was banned indefinitely but can apply to be reinstated on the register in three years.