Prince Harry reportedly observed a moment's silence in remembrance of the life of former Cuban president Fidel Castro during an official reception in the Caribbean island of St Vincent on 26 November — the day after the revolutionary died aged 90.
The British prince, who was being hosted by Governor General of St Vincent Sir Frederick Ballantyne and the nation's Prime Minister Ralph Gonsalves, was in attendance as a guest of honour and also presented a number of Duke of Edinburgh Gold Awards to young people there.
The moment of silence was called for by Ballantyne who, according to The Telegraph, asked all guests at the reception to pay respects to Castro – described on the night as a "good friend of the island" who had invested and traded with in St Vincent for decades.
The British monarchy has not commented officially on Castro's death at the time of publication. However, in Cuba, government flags are flying at half-mast and nine days of mourning are being observed after the passing of the divisive communist figurehead.
From the morning of Monday 28 November, people in Cuba will reportedly be able to pay their last respects at the José Martí memorial in Havana. On the evening of 29 November, a mass rally will reportedly be held in the Cuban capital. Castro's ashes will be brought to the Santa Ifigenia cemetery on 4 December.

Back in 1959, Castro led a guerrilla-style coup against the US-backed Batista regime and – in defiance of the Americans – came to power promising a communist revolution. Notoriously, he reportedly survived over 600 US-backed assassination attempts during his lifetime.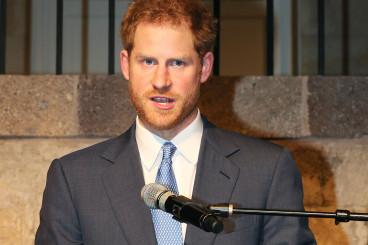 Raúl Castro, who took over the presidency in 2006 amid Fidel's mounting health problems, announced his brother's death on television late on Friday 25 November.
"With profound sadness I am appearing to inform our people and our friends across [Latin] America and the world that today, 25 November 2016, at 10.29pm, Fidel Castro, the commander-in-chief of the Cuban revolution, died," he said. "In accordance with his wishes, his remains will be cremated."
Reactions around the world have, predictably, been mixed. US President-elect Donald Trump, who bluntly tweeted "Fidel Castro is dead", after hearing the news, branded Castro a "brutal dictator" who had oppressed the Cuban people for decades.
"Fidel Castro's legacy is one of firing squads, theft, unimaginable suffering, poverty and the denial of fundamental human rights," he said. "While Cuba remains a totalitarian island, it is my hope that today marks a move away from the horrors endured for too long, and toward a future in which the wonderful Cuban people finally live in the freedom they so richly deserve."
US President Barack Obama, who restored diplomatic relations with Cuba in mid-2015, took a more nuanced view.
"We know that this moment fills Cubans – in Cuba and in the United States – with powerful emotions, recalling the countless ways in which Fidel Castro altered the course of individual lives, families, and of the Cuban nation," he said. "History will record and judge the enormous impact of this singular figure on the people and world around him."
Meanwhile, India's Prime Minister Narendra Modi took to social media to express his condolences. He said: "Fidel Castro was one of the most iconic personalities of the 20th century. India mourns the loss of a great friend. We stand in support with the Cuban Government and people in this tragic hour."