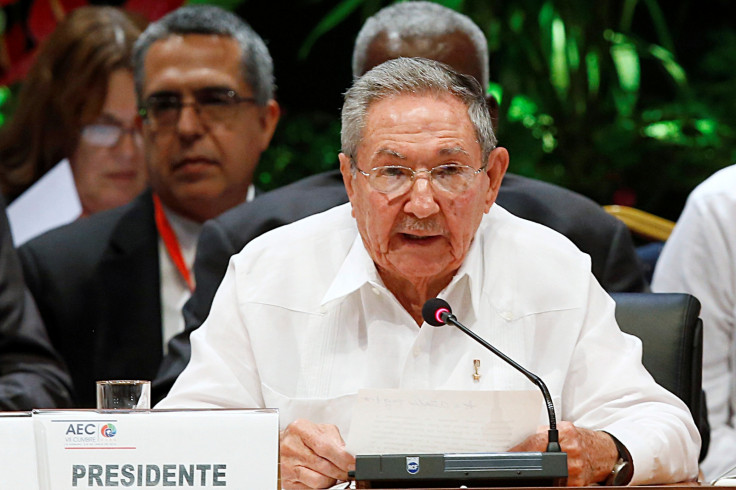 Cuba President Raul Castro has made it clear that his country would not join the "imperialist" Organisation of American States (OAS). The Cuban leader's assertions come in a show of solidarity with the Latin American nation of Venezuela, soon after the organisation called for economic sanctions to be levied on the country.
During a summit of Caribbean nations in the Cuban capital Havana, Castro slammed the "imperialist" tendencies of the OAS after criticising its hostile stance against Venezuela. He was speaking at the inauguration of the conference of Association of Caribbean States – which was held to discuss several key regional policies. More than 40 heads of state attended the summit.
"The OAS is an imperialist instrument. Cuba will never go back to the Organization of American States," Castro said at the gathering, according to TeleSur. Cuba was forced out of the regional bloc in 1962 following the overthrow of a US-backed authoritarian.
"It is of deep concern that there is an unacceptable attempt to apply the Inter-American Democratic Charter of the OAS to intervene in the internal affairs of Venezuela. We firmly oppose the destabilization agenda and economic war faced by [President Nicolas] Maduro's government and support the revolution that has brought social changes to the Venezuelan people," added Castro, whose elder brother Fidel Castro led the popular uprising in 1957 to remove Fulgencio Batista.
In 2009, the OAS had tweaked its exclusion on Cuba and said that the country could eventually join the organisation at Havana's request. Castro's remarks have come just after OAS secretary general Luis Almagro said the alliance should apply "Democratic Charter" against Caracas – imposing economic sanctions and diplomatic isolation of the Maduro administration.
Castro's sharp comments come at a time when the Latin American nation is trying to effect rapprochement with the US.