Nato's principle of collective defence, should be widened to include fake news and cyber hacking, the alliance's top British officer has said, suggesting that recent moves by Russia be considered acts of aggression.
In the wake of Russia's alleged interference in the US election, European spy agencies fear that Moscow is also involved in meddling in ballots in Germany, France and the Netherlands amid concern that it seeks to promote populist parties.
General Sir Adrian Bradshaw said that disinformation and interference could come under the remit of Article 5 of Nato's treaty. The 1949 founding article specifies defence against an armed attack, but its critics argue that it does not take into account the nature of hybrid 21st century warfare.
"It is not out of the question that aggression, blatant aggression, in a domain other than conventional warfare might be deemed to be Article 5," he said, according to The Times.
After Russia annexed Crimea, Bradshaw became deputy supreme allied commander in Europe and has overseen an increase of alliance troops and wargames near the border with Russia. In the coming weeks, Nato will deploy 4,000 British soldiers to the Baltic states and Poland.
He told the Times: "Do not mess with Nato, You set foot in one of these countries . . . you're taking on Nato with all that that implies . . . so woe betide a nation that does that."
He said that Nato could not counter the threat of Russia alone, and would need the support of countries within the European Union, to coordinate its military forces with civilian efforts, otherwise there could be "catastrophic" consequences.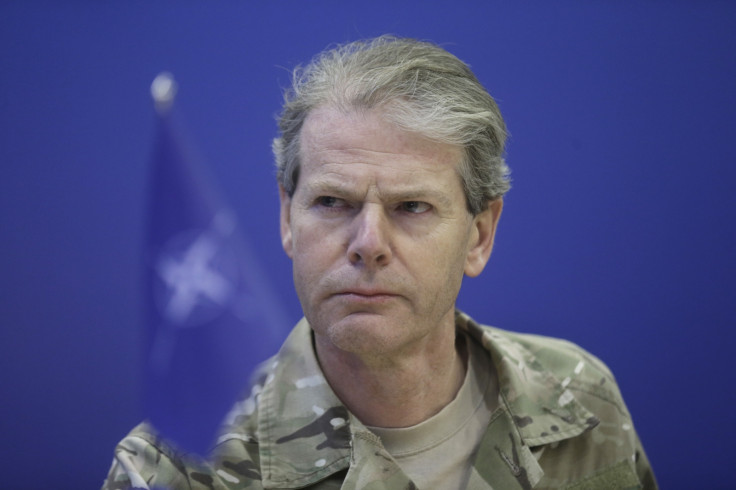 "This is not just about military deterrence. What we require is hybrid deterrence. We require the ability to defend our vital assets from aggression in any area."
Meanwhile on Thursday (2 March), Sweden announced it would reintroduce conscription seven years after it scrapped it, due to challenges such as those posed by Russia. The country's defence minister Peter Hultqvist told AFP: "We are in a context where Russia has annexed Crimea. They are doing more exercises in our immediate vicinity."