The final days of the Obama administration reportedly saw it spread information about Russia's interference in the 2016 presidential election as well as communication between associates of Donald Trump and Russians across government agencies.
Officials hoped to prevent similar interference in the future and to leave a trail of intelligence for government officials.
Intelligence agencies in the US, the UK and the Netherlands intercepted information regarding communication between Russian officials and associates of Trump, the New York Times reported.
Three former American officials told the paper that the British and the Dutch provided information about meetings in Europe between the two camps. Meanwhile, American intelligence gathered communications between Russian officials discussing contacts with Trump's associates.
Trump's repeated denials that his campaign had contact with Russian officials and his suggestion that US spy agencies made up intelligence regarding Russia's election hacking, led to fears in Obama's administration that the intelligence would be covered up or destroyed, the Times reported.
As Trump's inauguration neared, White House officials became convinced that the intelligence was damaging so they set out to distribute the information. Officials began asking specific questions during intelligence briefings, knowing the answers would be archived and made available to investigators.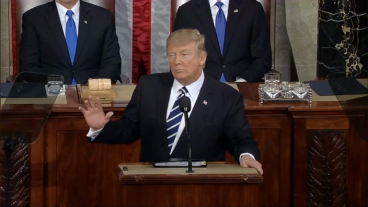 The reports were also kept at relatively low classification levels to widen readership across the government and even among European allies.
An effort to send reports and sensitive materials to members of Congress also occurred. The State Department sent Maryland Senator Benjamin Cardin a cache of "secret" documents detailing Russia's efforts to intervene in elections around the world just days before Trump's inauguration on 20 January.
"This situation was serious, as is evident by President Obama's call for a review—and as is evident by the United States response," Eric Schultz, Obama's spokesman, said. "When the intelligence community does that type of comprehensive review, it is standard practice that a significant amount of information would be compiled and documented."
Officials did not know until after the election and after more intelligence was collected the extent of the suspected interference. Obama ordered the intelligence community investigate the full scope of Russia's campaign in December.
Several agencies and committees are investigating Russia's interference in the election and the alleged ties between Russian officials and Trump's associates. Investigations are currently being conducted by the FBI and the House and Senate intelligence committees.