New Zealand police are trying to piece together the movements of a Czech trekker and her partner who died on a remote South Island hiking track. In a press conference Pavlina Pizova, 33, spoke of her ordeal on the Routeburn track in Fiordland National Park, telling reporters that she and Ondrej Petr, 27, began the hike on 26 July but became disoriented due to the winter conditions.
"As you can imagine the last month was very harrowing for me," she said, before describing how they spent a night out in the open and Petr slipped on a steep ice slope and died.
After she spent a night with his body she moved on to find shelter at a mountain hut about 2km away where she stayed for about a month.
"The recent heavy snows meant I was walking through deep snow and because all the track marks were covered, I have to find my own way. During this time I got extremely cold, exhausted and my feet were frozen. I made a few attempts to walk out from the hut but my fear and weather conditions and the deep snow discouraged me from doing so," she said.
"I am aware we made a few mistakes, not leaving our intentions with somebody... and underestimating the conditions of the track."
Police said that the pair had been well-equipped for the hike and she was able to use the resources in the warden's hut such as food, firewood and gas. Officers have been asking around some of the hotels, camping grounds and backpacking hostels in the area to see if the couple had stayed with them.
Popular destination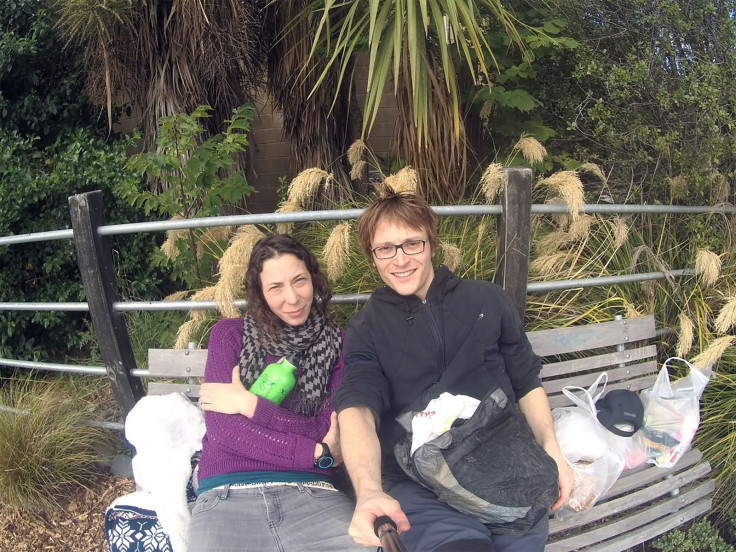 Otago Lakes Central Area Commander Inspector Olaf Jensen described the circumstances as "highly unusual".
"It very unusual for someone to be missing in the New Zealand bush for such a long period without it being reported," The New Herald reported.
Rescuers were only alerted after Czech Consul Vladka Kennett spotted a Facebook post by concerned relatives in the Czech Republic.
"I appreciate there are a number of unanswered questions, however, until we can piece together exactly what has happened we are unable to say anything further," Jenson said.
Petr's body has been recovered and will undergo a post-mortem.
New Zealand is a popular backpacking destination for people in the Czech Republic. It gets allocated 1,200 12-month travel visas every year, chosen from nearly 30,000 applicants.