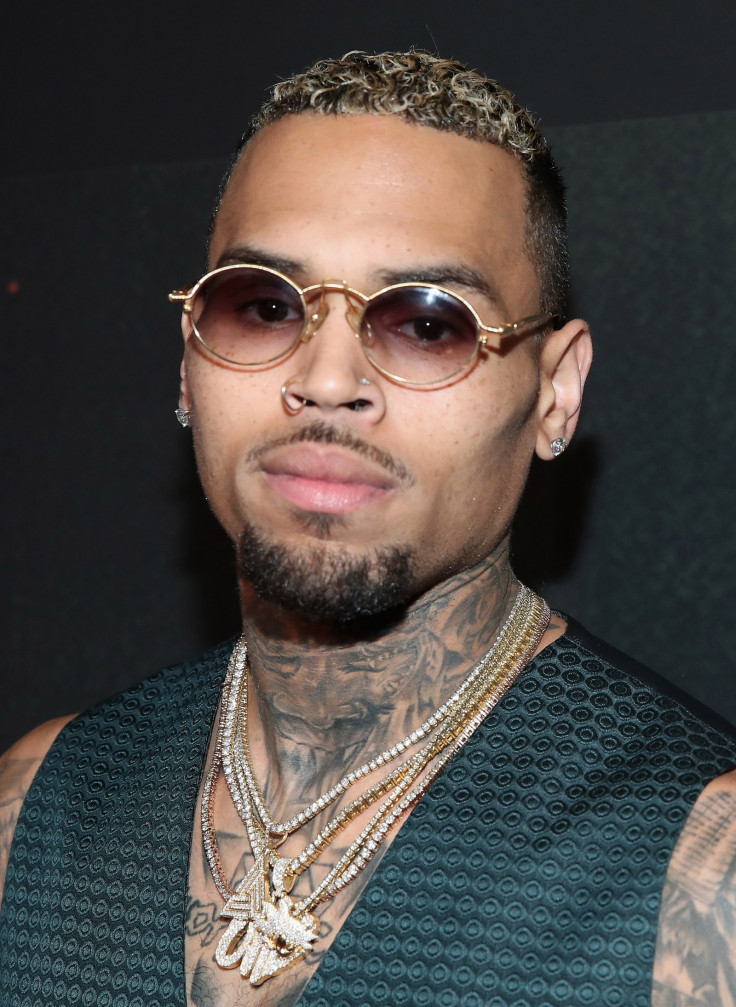 Chris Brown is not known for his subtlety, especially when someone attacks his personal space. The singer has always given a befitting reply. And he did so again on Tuesday, 5 December. Brown shared a screenshot of an Instagram post where a 'fan' made explicit remarks about him.
The social media user – whose name Brown blurred – commented on one of the American singer's paparazzi images on Hollywood Unlocked where he was seen wearing black track pants, a matching jacket and a pair of multi-coloured sneakers.
"I'm smashing because my girl loves this n***a to death bruh. So when she finds out that he gay, I'm gone laugh in her face," the fan wrote.
"Da f**k?" Brown captioned the screenshot, expressing his annoyance over the comment. Most of his fans came out in support of the singer by slamming the anonymous person. "Now we all know he will catch that fade if he come for Chris. Let your girl stay crushing homie, because Chris doesn't swing that way," one fan commented. "You ain't gay... love you team breezy," added another.
"So if he smash to prove to his girl that Chris was gay, what does that make him," said a third one, while another fan quipped, "That was disturbing to read."
The post has been liked more than 25,000 times, and most of the singer's fans thought the user was "dumb" and "disgusting" for his homophobic comments.
Many, however, thought the Party singer's outfit was the reason he received the comments. "Chris, you can't go out like dat," said one, while someone cheekily commented, "Chris is so fine anyone would tap that."
Meanwhile, Brown has been rumoured to be dating Indonesian singer Agnez Mo after he shared a picture of her wearing an ensemble from his clothing line.