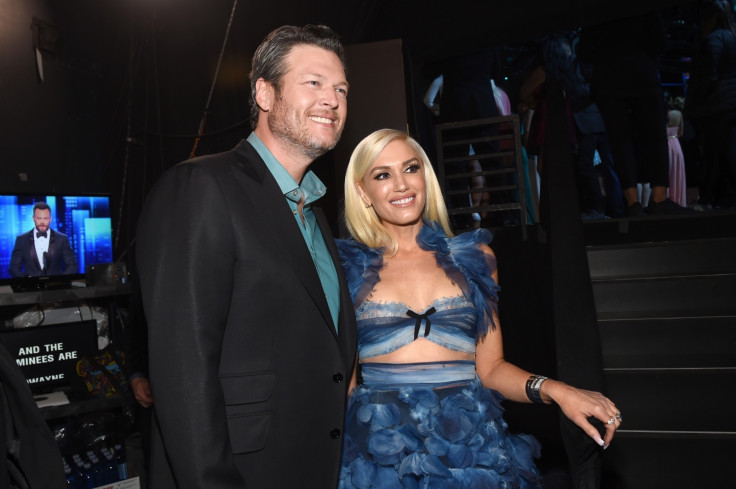 Blake Shelton and Gwen Stefani are not only an adorable couple but also are not shy about showing off their love on social media. Recently the Hollaback singer took to Twitter to share details about her upcoming single, which features Shelton in the album's title track.
She wrote on Twitter, "#YouMakeItFeelLikeChristmas out Oct 6th!! Preorder starting tonight & get the first single feat @BlakeSheltongx." Replying to this and promoting the album, her boyfriend wrote, "Daddy likey."
And now, fans can't get over the couple's adorable display of affection. A user tweeted, "You guys are way too cute, already feels like Christmas, just getting new music from you both," another noted, "You two with your new songs are killing me with cuteness."
Aiming at the country singer's "daddy" comment, a social media user wrote, "Oh lord, daddy I'm melting," another cheekily comments, "I'm here for this daddy kink."
"Hahahahah STOP. You did not just say "Daddy Likey". I'm dying," a comment read. The "daddy" reply has also lead to speculations if Stefani is pregnant. One user replied, "I think Gwen is expecting," another asked Sheldon to propose. "Put a ring on it already love you guys," said a Twitter user.
Gwen and Blake previously recorded a duet called Go Ahead And Break My Heart for his 2016 album If I'm Honest.
A report in Entertainment Tonight has claimed that the couple is very happy together, and are taking things slow.
The source told the outlet back in August, "It's really been smooth sailing for them. They don't talk about getting married, but they talk like they are going to be together forever. They are very committed to one another and their life together."
According to the source, "Gwen's kids love Blake. They think he's really cool and he's made such an effort over the last two years to really be able to relate to them and sign on to projects he knows they'll be impressed by."
Gwen began dating the country crooner after divorcing rock singer Gavin Rossdale – with whom she shares 3 sons, 11-year-old Kingston, 9-year-old Zuma and 3-year-old Apollo. Blake was previously married to country singer Miranda Lambert from 2011 to 2015.