The world's most gruelling motorsport event is nearing its final stages. The 9,500km-long route of the 2016 Dakar Rally runs through Argentina and Bolivia – much of it across unmarked desert. Four categories of vehicles (motorbikes, quads, cars and trucks) tackle an incredible variety of terrains, from deserts to mountain roads and flooded rivers to salt flats.
Photographers Dean Mouhtaropoulos, Marcos Brindicci and Franck Fife have been following the action, taking spectacular photos in very challenging conditions. IBTimes UK shares some of the best images from the first eight stages of the 2016 Dakar Rally.
Twelve spectators were injured, two of them seriously, when Guo Meiling, the first-ever Asian woman to compete in the rally, careered off a road and crashed into the crowd during a prologue stage to determine the order for the first proper day.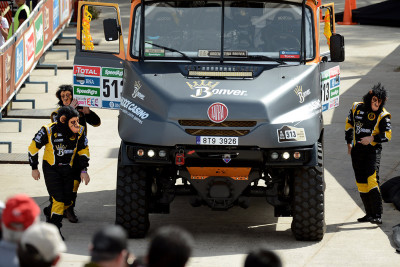 The first stage proper was cancelled because bad weather meant helicopters could not fly. Rain also turned parts of the route into rivers of water.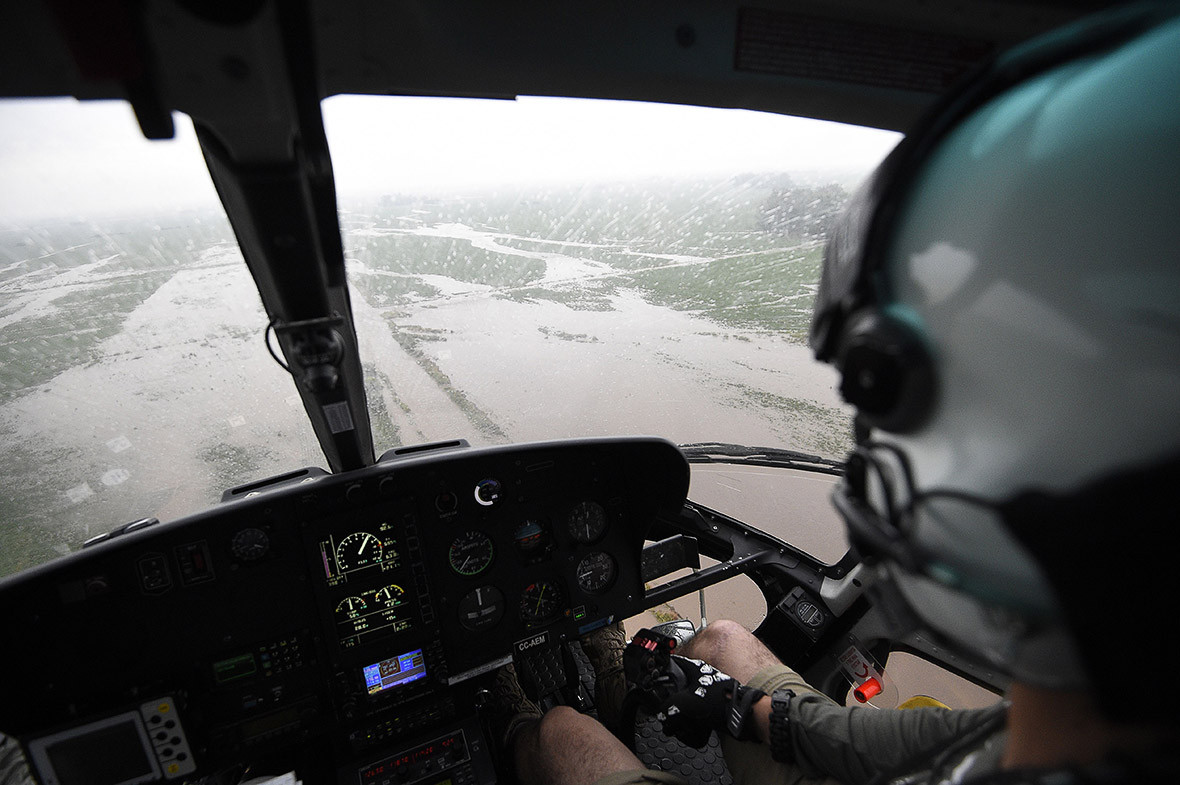 Nine-times WRC champion Sebastien Loeb of France won stage two of the Dakar Rally to take the overall lead and established a two-minute, 23-seconds lead over his team mate and compatriot Stephane Peterhansel. Defending champion Nasser Al-Attiyah of Qatar lost time after a puncture in his Mini and finished the stage four minutes and 18 seconds behind Loeb. Spain's Nani Roma, who won the Dakar Rally in 2014, lost more than 45 minutes after getting his Mini stuck in the mud. In the bike category, Toby Price of Australia won the stage in a time of 3 hours, 46 minutes and 24 seconds on his KTM. Cesar Julio Estanguet of Argentina was evacuated by helicopter after breaking his leg.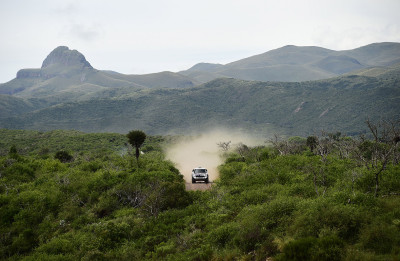 Sebastien Loeb strengthened his position in the Dakar Rally after winning stage three from Termas Rio Hondo to Jujuy. Spain's Carlos Sainz, also driving a Peugeot, finished the stage 1 minute, 23 seconds behind Loeb. Defending champion Nasser Al-Attiyah of Qatar made up ground in his Mini and was third on the day, two seconds slower than Sainz. In the bikes section, Kevin Benavides of Argentina clocked a time of 2 hours, 31 minutes and 3 seconds on his Honda to win the stage. Stefan Svitko of Slovakia, who finished the day in fourth place, led the overall standings by 34 seconds from Benavides.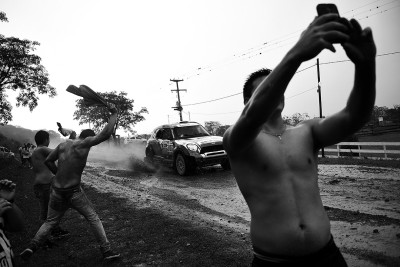 Stephane Peterhansel won stage four of the Dakar Rally to move up to second place in the overall standings. His Peugeot teammate Carlos Sainz finished 11 seconds behind to claim second place. Overall rally leader Sebastien Loeb finished the stage in third position. In the bikes section Portugal's Paulo Goncalves finished the stage in first place after Joan Barreda of Spain was penalised for speeding, moving him to top of the overall standings, ahead of second-placed Benavides.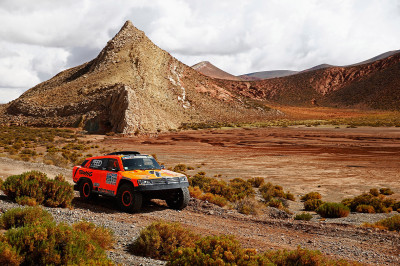 Former world rally champion Sebastien Loeb of France won the fifth stage, extending his lead in the overall standing with Spain's Carlos Sainz and Stéphane Peterhansel of France making it a day of Peugeot domination. In the bike category, Australia's Toby Price took the stage honours on his KTM to move up to third place in the standings behind Portugal's Paulo Gonçalves, who finished the stage 12th, and Stefan Svitko of Slovakia.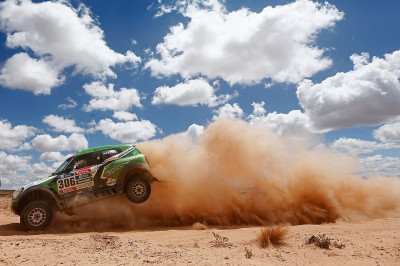 Frenchman Stephane Peterhansel of Peugeot took advantage of technical problems suffered by his rival Sebastien Loeb as he won the sixth stage of the 2016 Dakar Rally and moved into the overall lead, 27 seconds ahead of Loeb. Spaniard Carlos Sainz finished second in the stage through the scenic salty desert landscape of Bolivia's Uyuni region. In the motorbike category, Australian Toby Price finished over a minute ahead of the field, leaving him second in the overall standings behind Paulo Goncalves from Portugal.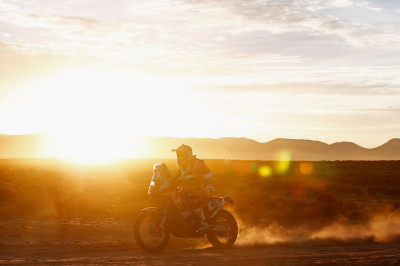 Spaniard Carlos Sainz claimed victory in the short seventh stage but his Peugeot teammate Loeb remained top of the overall rankings with his second-placed finish. In the bikes section, France's Antoine Meo claimed his maiden Dakar rally victory. The second timed section was cancelled following severe thunderstorms that caused flooding across much of the route, which ran from Bolivia's Uyuni to Salta in Argentina. Austrian Matthias Walkner suffered an injury following a crash and left the race with a broken femur. A 63-year-old man was killed when French competitor Lionel Baud collided with him.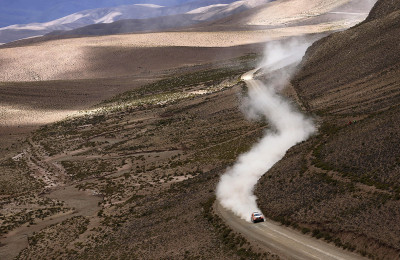 After a rest day, the rally entered its second week and a change of terrain as loose sand, including dunes and rocky passes, took over. The 2010 Dakar Rally winner Carlos Sainz pulled ahead of defending champion Nasser al-Attiyah, who still retained the overall lead. Sebastien Loeb rolled his car but managed to right it and continue. In the bikes section Toby Price of Australia took over the overall lead, ahead of Honda rider Paulo Goncalves, who crashed but continued.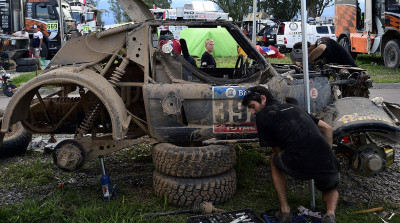 Carlos Sainz won the ninth stage which was shortened because of extreme heat, giving him an overall lead of seven minutes, three seconds over Peterhansel. Sainz finished in two hours, 35 minutes, 31 seconds, just ten seconds ahead of Dutchman Erik Van Loon in a Mini. Sebastien Loeb's troubles continued when the Frenchman's car became stuck in the sand. In the bike category, Australian Toby Price on a KTM comfortably won the stage by over seven minutes from Kevin Benavides of Argentina on a Honda. Price now had an overall lead of 24:47 from Stefan Svitko of Slovakia.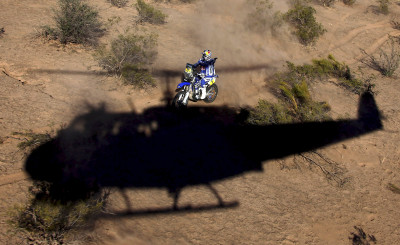 A lorry driver was killed in the second fatal accident linked to the 2016 Dakar Rally on Tuesday 12 January, although it took place far from the Andean province of La Rioja where the race was in its ninth stage. The death occurred when the support truck transporting the Mitsubishi car of French competitor Lionel Baud was involved in a crash with a lorry in the Argentine province of Cordoba. Baud had already departed for France after running over and killing a 63-year-old spectator in an accident in Bolivia two days earlier.
This is the 65th death linked to the annual endurance event, which was first staged between France and Senegal in 1979 before being moved to South America for security reasons seven years ago.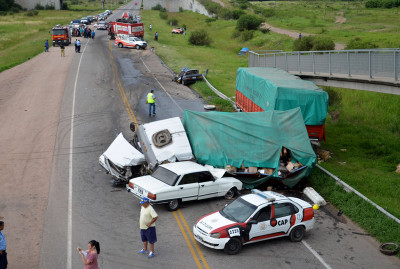 Carlos Sainz's Dakar Rally appeared to be over on Wednesday 13 January when his charge was halted by a gearbox problem. It is the second year in a row the veteran Spaniard has suffered frustration in South America after crashing out in 2015 as well when ahead. Stephane Peterhansel, who has won multiple Dakar titles on both bike and car, swiftly took advantage of Sainz's misfortune, the Frenchman winning the stage and taking the overall lead. In the bikes section, Stefan Svitko won his first-ever Dakar stage, ahead of race leader Toby Price and Kevin Benavides.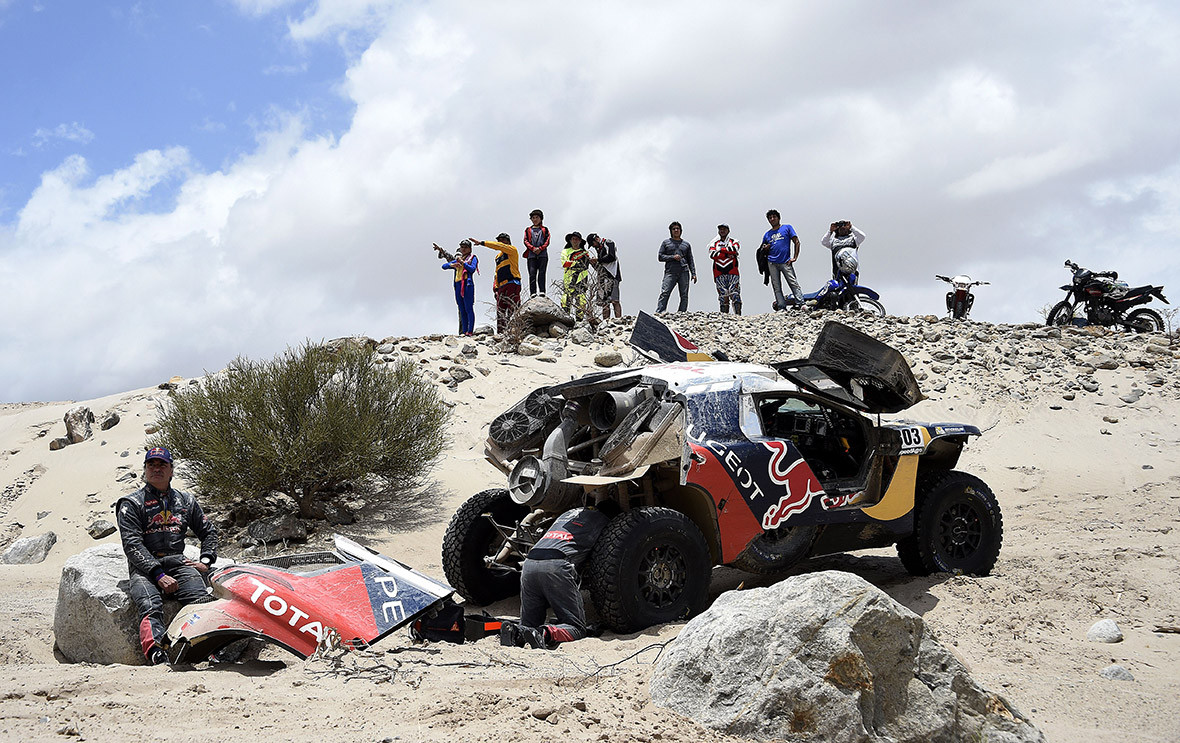 The 2016 Dakar Rally will end in Rosario in Argentina on 16 January.