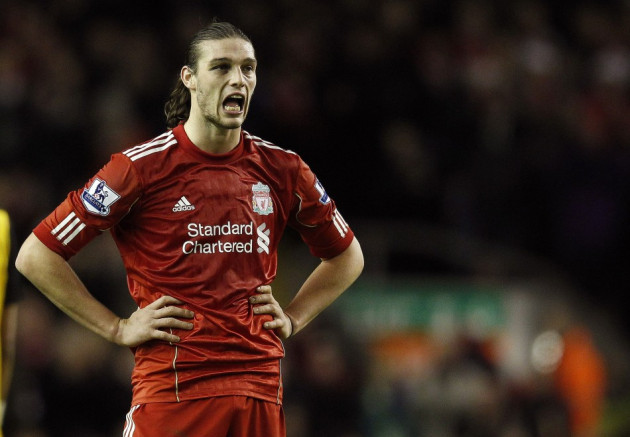 Kenny Dalglish has praised Andy Carroll's attitude and backed the striker to fill the void left by the suspension of Luis Suarez for Friday's clash with Newcastle United.
Liverpool's £35m-signing is expected to start against the Magpies at Anfield tomorrow night, with Suarez serving a one-match suspension after yesterday admitting a Football Association charge of improper conduct for an abusive hand gesture following the 1-0 defeat at Fulham on 5 December.
Carroll has attracted a growing barrage of criticism having only netted five times in 28 appearances since his move to Liverpool in January.
But Dalglish defended Liverpool's record-signing - whose last goal came against West Bromwich on 29 October - saying the striker would grow into his role at Anfield when he got a run of games under his belt.
"I don't think self-belief is a problem for Andy and don't see why it should be," Liverpool manager Dalglish said. "The perception (he is struggling to adapt) has never come from anywhere other than someone's imagination.
"Every player here wants to play as many games as he can. If he's not played as many games then I'm sure that will be a point in his Liverpool life. But he's here, he's adapted well to the change and we'll keep working with him."
Suarez's absence against Newcastle makes it more likely that Carroll will start against his former club, though the Liverpool manager refused to confirm the team-sheet on Wednesday and said the whole squad needed to take responsibility for scoring more goals.
Liverpool were held to their second consecutive draw against Blackburn Rovers on Boxing Day and Dalglish admitted his side needed to convert more chances if they are to finish in the top four this season.
"It's not just about one person," said Dalglish. "Everybody has a responsibility to defend and to score goals. We'll face up to those responsibilities. Andy has got to get picked, earn the right to be picked and the best way to do that is performances on and off the pitch.
"But that's for everyone, not just Andy. Every week there's questions. This time it's understandable because he's playing against Newcastle but I don't understand the rest of the stuff. Someone has got some furtive imagination about the lifestyle that big Andy leads.
"He's come here and gone about his work very well on and off the pitch. He's adjusted to life at a new club with new philosophies and a new way of playing. There is no-one at our place who couldn't be doing better, so he's in the same bracket as anyone else."