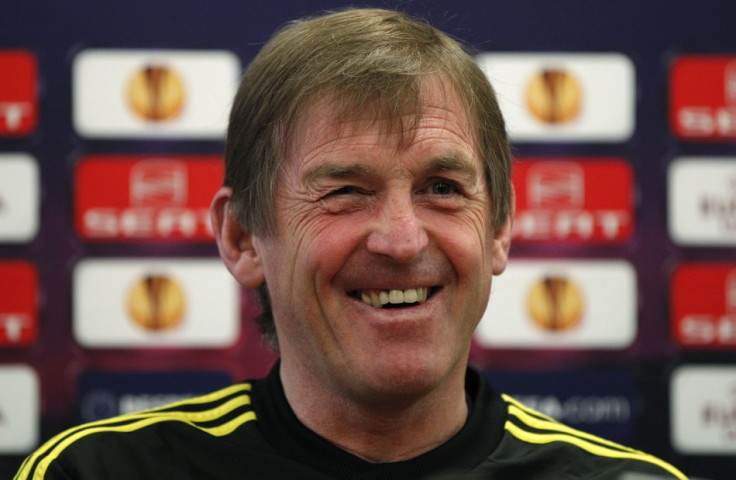 Liverpool manager Kenny Dalglish has questioned the scheduling of Tuesday's Carling Cup quarter-finals, saying the timing of the matches is "irresponsible."
The Reds face Chelsea at Stamford Bridge tomorrow night just 48 hours after drawing 1-1 with Manchester City.
The Liverpool manager revealed he will make a number of late fitness calls ahead of the quarter-final clash.
"48 hours is a bit irresponsible for the people who've organised the dates of the matches. It's not just us, it's Man City," Dalglish told Liverpool's official Web site.
"To ask any team or any players to play two games of high intensity in 48 hours is a bit of a joke.
"I don't know why the PFA don't come in and say something about it - it's their players. For me it's difficult to understand why they don't come out and say something. Or do they agree with it?"
Liverpool were held 1-1 at home to Manchester City on Sunday to extend their unbeaten run to 10-games in all competitions.
"We've not trained yet but there'll be one or two bumps and bruises I would have thought, and maybe one or two missing, but we have a strong squad and we've made changes in other Carling Cup matches. It will be a late shout because we have to give everyone the best possible opportunity to recover.
"We've sold out our tickets for the match, we know what's expected, the players know what's expected of them, so all we can do is try our best and see what happens."
Chelsea will be eager to avenge their 2-1 defeat by Liverpool earlier in the month and, having had an extra day to recuperate from their 3-0 win over Wolves on Saturday, will be the fresher of the two sides tomorrow night.
"I don't expect Chelsea to have to make changes. He (Andre Villas-Boas) has said he'll use the competition to try and develop three young players he has that he likes, so I suppose those three will play," Dalglish added.