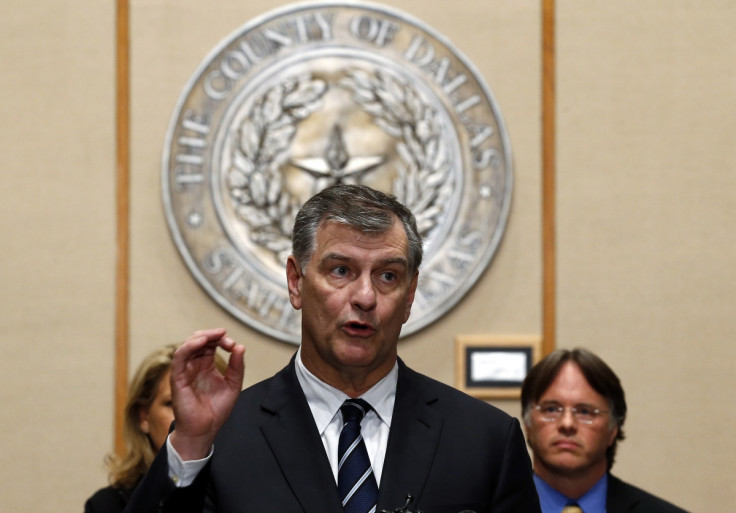 Dallas Mayor Mike Rawlings has come out in support of Syrian refugees being resettled in the US and said that he is more fearful of white male shooters than he is of refugees. The Democratic mayor also blasted the Islamic State (Isis) for its false association to Islam in his interview with MSNBC.
"Isis is no more Islamic than Nazi senior staff was Christian," Rawlings said during the 21 November live interview discussing Syrian refugees in the US. Rawlings had previously voiced his support for Syrian refugees resettling in Dallas and said that becoming xenophobic about the refugees would "fall into the trap" that IS is hoping to set, The Dallas Morning News reported.
Instead, Rawlings said he was more concerned about mass shootings occurring than he was of any risk of violence attributed to refugees. "I am more fearful of large gatherings of young white men that come into schools, theaters and shoot people up, but we don't isolate young white men on this issue."
In a previous interview with The Dallas Morning News, Rawlings said he would welcome refugees into his city, despite Texas Governor Greg Abbott announcing he would try to block Syrian refugees from coming to the state in light of the deadly terrorist attacks in Paris. "I would participate in any organised, thoroughly vetted programme that the country asks Dallas to participate in to make sure people were resettled that were fleeing Isis and fleeing the terror that is there," Rawlings said.
A total of 224 refugees from Syria have been placed in Texas since the beginning of 2014, the Dallas Morning News reported. "I'm really anti what Isis is trying to do and I think we fall into the trap if we become xenophobic and paranoid about people in the Middle East," Rawlings said at the time.
During his interview on MSNBC, Rawlings said that he and Governor Abbott were both concerned about safety but disagreed on the risk posed by refugees. "The safety of Dallasities is paramount in his mind and my mind as well," the mayor said. "We want to get rid of Isis. We all agree with that. Isis wants us to be divided on this issue. Isis wants us to demonize these Syrian refugees, wants us to alienate these children."