Dallas sniper shootings: Police robot killed gunman Micah Johnson following anti-white attack
Police chief David Brown says force used robot armed with bomb to kill suspect motivated by racism.
A sniper who killed police officers in a well organised ambush at a Black Lives Matter march in Dallas was killed by a police robot, whilst holed-up in a multi-storey car park.
Before the gunman, named as Micah Johnson, was blown up he told a negotiator he had opened fire because he wanted to kill white people. Five police officers were killed when up to four suspects – thought to be three men and a woman – ambushed them and opened fire with sniper rifles at a Black Lives Matter rally in Texas on Thursday night (7 July).
The demonstration was organised in the wake of the deaths of Alton Sterling in Baton Rouge on Tuesday and Philando Castile one day later in Minneapolis. Both were black men and were fatally shot by police officers.
In what appears to be a revenge attack, the suspects "triangulated" police officers from an elevated vantage point before blasting 12 officers in a hail of bullets starting at about 8.45pm local time (2.45am BST).
Three suspects were arrested in the aftermath – one woman, who was detained near El Centro college and two men who were caught speeding out of the city centre in a black Mercedes. An hour-long gun fight ensued between the fourth suspect and police at the El Centro multi-storey car park before police used a robot with explosives to kill him.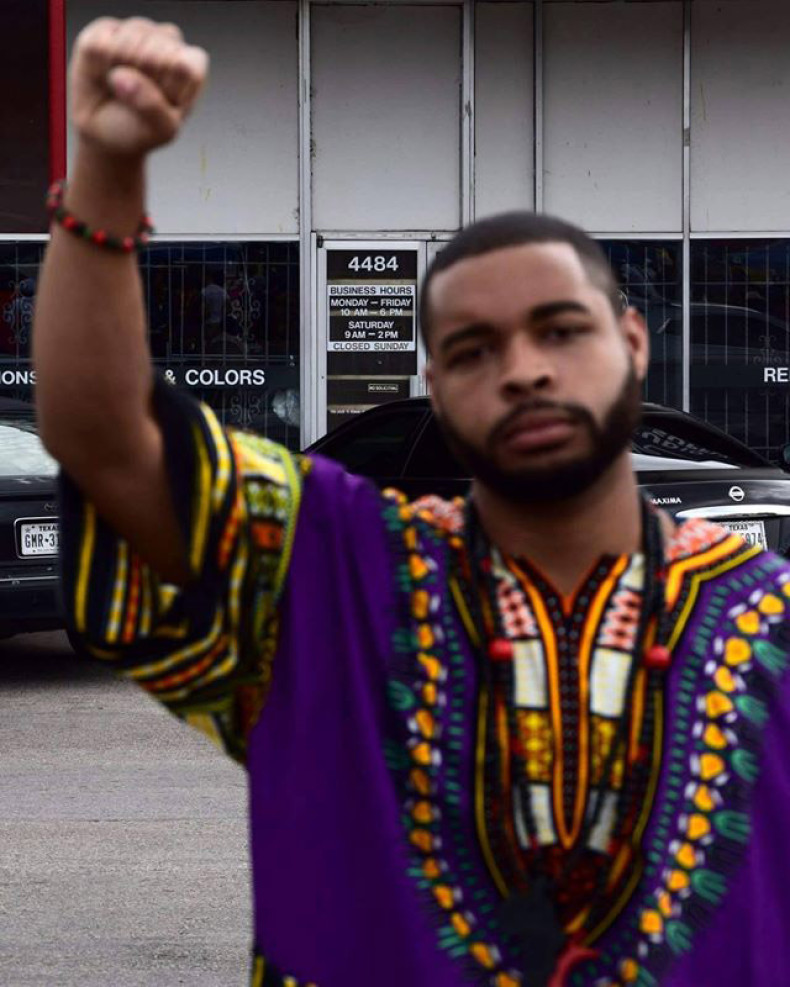 Police Chief David Brown said armed officers cornered the suspect on the second storey of the car park before a negotiator tried to convince him to desist. Attempts failed and a robot was sent in the plant a device close to the gunman.
"The suspect said he was upset about Black Lives Matter," Brown said. "He said he was upset about the recent police shootings. The suspect said he was upset at white people. The suspect said he wanted to kill white people especially white officers."
The killer was not affiliated with any terror group and said he carried out the attacks on his own.
Brown praised the Dallas Police Department, describing how some officers ran toward the gunshots with "no chance of protection".
"We're hurting. Our profession is hurting. Dallas officers are hurting. We are heartbroken. There are no words to describe the atrocity that occurred to our city. All i know is that this must stop, this divisiveness between our police and our citizens."
Brent Thompson, 43, an officer in the Dallas Area Rapid Transit unit was the first killed officer to be named before the family of Patrick Zamarripa confirmed he too had died in the shootings.
Seven others were injured in the shooting, most of whom have been released. Standing alongside the police chief, Dallas Mayor Mike Rawlings said the city must unite to "Heal wounds, not create them."