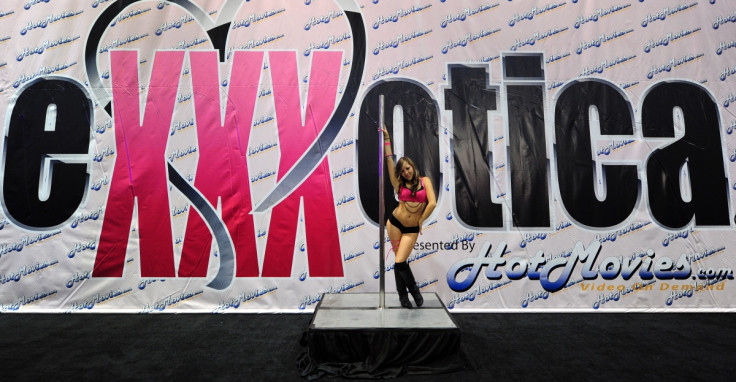 The Dallas City Council voted on 10 February to ban a sex expo from appearing at a city-operated convention centre this summer. Organisers for the Exxxotica Expo, who wanted to bring the expo back to the Kay Bailey Hutchison Convention Center this year, has promised to appeal the ban in court.
The council voted 8-7 to reject the booking contract with Three Expo Events, which hoped to bring the erotica expo back to Dallas. According to The Associated Press, Exxxotica organiser J Handy vowed to seek a temporary injunction to overturn the city's decision. "We'll walk straight out of here and into our lawyer's office, basically. Obviously we're disappointed," he said.
In a statement released to the press, Handy said the organisers had a right to access the city-owned venue. "We absolutely have the right to produce the event at the convention centre, and the citizens of Dallas have a right to attend. And after today's testimonies, we realize the City of Dallas understands those rights. It's just unfortunate that their personal, religious and conservative beliefs compelled them to make a decision which obviously violates the law."
Philip Kingston, a city council member, told the AP that booking the pornography expo would reflect poorly on the city but claimed the city did not have a constitutional basis for the ban. Kingston also predicted the ban would eventually be struck down.
Dallas Mayor Mike Rawlings, who supported the ban, said the event would be bad for the city's reputation. "I do not believe this event is good for our city's brand," he said. "This is a business that participates in the commerce of sex, pure and simple." According to Reuters, the centre's namesake, former US Senator Kay Bailey Hutchinson, was also in attendance and supports the council's ban.
Supporters of the three-day event, however, claim the Exxxotica Expo has been held in numerous cities without any major incident. Reuters reported Dallas Police Chief David Brown told the council that undercover officers did not see any crimes committed at the event last year and that there were no reported spikes in prostitution or violations of the state's obscenity laws.