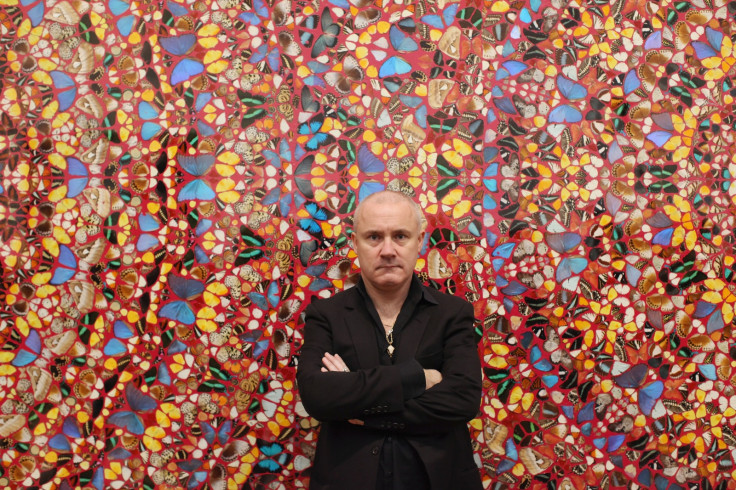 Boasting a fortune of £150m, Damien Hirst is one of the world's most successful artists. But when your name is synonymous with controversy, trouble is never too far away. The British artist's Venice exhibition Treasures From the Wreck of The Unbelievable − which centres on coral-encrusted gems recovered from a sunken ship − is in jeopardy after a sculptor accused him of plagiarism.
Jason deCaires Taylor, whose work was presented at the Grenada pavilion during the Biennale, is considering legal action after noticing "striking similarities" between his underwater marine installations presented at the Grenada pavilion during the Biennale and Hirst' show which is said to cost more than £50m to produce.
"The main thing is if I start court proceedings over copyright, to enforce my copyright position," Taylor told The Times. "His work is very different in context although there are things that are stylistically the same."
Unfortunately for Hirst, who denied the copyright claims, this isn't an isolated incident. There have been multiple allegations of plagiarism levelled against the artist in recent years.
In 2007, former friend John LeKay, claimed that Hirst's diamond skull artwork titled For the Love of God, was inspired by his own crystal skulls made 14 years earlier.
In 2013, Hirst was accused of ripping off artist Jim Starr for his Medusa-inspired Rihanna cover for GQ magazine.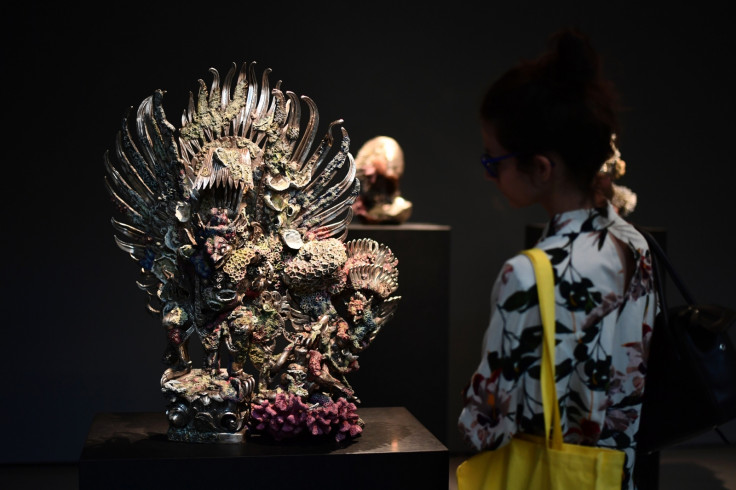 The father-of-three is currently embroiled in a legal battle with Canadian artist Colleen Wolstenholme who is seeking punitive damages from in New York, claiming that spin-off products from his Medicine Cabinet series were copies of her jewellery inspired by prescription pills.
She has filed a complaint at a federal court in Manhattan alleging that Hirst is responsible for "willfully and wrongfully copying, creating, manufacturing, distributing, and/or selling" works that infringe her copyright.
But his company Science Ltd refuted the claims saying: "Damien Hirst designed his earliest pill work in 1988, long before Wolstenholme created her first jewellery. We will defend any action brought against Damien."
Charles Thomson, the artist and co-founder of the Stuckists, a group campaigning for traditional artistry, previously berated Hirst, slamming him as a phoney who "puts himself forward as a great artist, but a lot of his work exists only because other artists have come up with original ideas which he has stolen."
He added: "Hirst is a plagiarist in a way that would be totally unacceptable in science or literature."