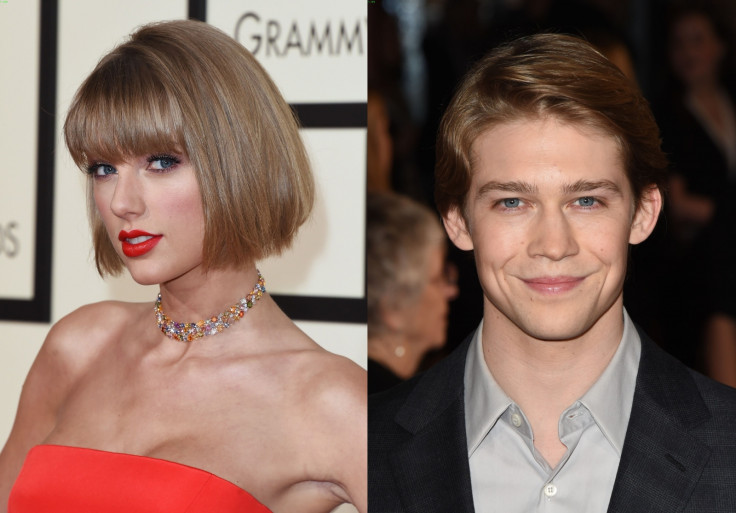 As Taylor Swift's rumoured new romance with British heartthrob Joe Alwyn sways into the media spotlight, an old classmate of the actor has dished some details from his drama school days. And if his words are any indication, the rising star seems to be quite a ladies' man.
'He's very charismatic," Alwyn's former classmate Jordan Bunton-Williams revealed to the Daily Mail. "He's what I refer to as a quintessential panty-dropper. Your classic prince charming."
While the 26-year-old seemed to have a reputation when it comes to women, Bunton-Williams assured that Alwyn was more than dedicated to his work.
"Women want to throw themselves at him. It's the way he holds himself," the actor-and-writer explained about his ex-classmate.
"But to a certain extent he was married to his work. He caught the eye of certain people in our class until they realised he was so married to his work," Bunton-Williams added.
Rumours of the Shake It Off singer's secret romance surfaced earlier this week, when multiple outlets claimed she was going out with yet another Brit. After the bitter experiences of the past – especially the well-publicised affair with British actor Tom Hiddleston – sources claimed Swift went to great lengths to keep her new relationship private.
"She's been walking around with Joe in London using disguises, like scarves and hats, to keep her identity under wraps. Nobody has a clue they've been walked past a music superstar – not even her new neighbours," a tabloid source added.
"This isn't a new couple alert or a secret relationship – the only people this has been a secret to is the media because all of us, Taylor and Joe's closest friends and their families, were aware they have been together for several months and have known each other for a long time."
Apparently the Grammy-winning singer wanted to be more protective about her personal life, and hence she and her new beau, Alwyn kept their budding romance on the down-low.
As of now the romance has been reported by tabloids and Swift is yet to go official with it.