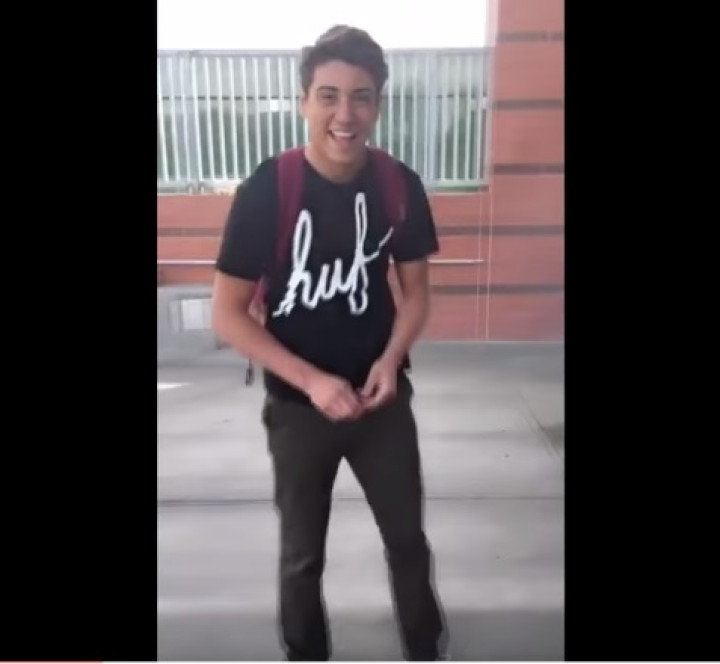 Daniel Lara became an internet sensation when the video collage of him walking around in different outfits, smiling for the camera, went viral. With his friend Josh Holz lending the now popular line "Damn Daniel" to each different shot in the video – which was uploaded on Twitter – the duo quickly became celebrities in their own right. Lara, a student at Riverside High School in California, has even received a number of marriage proposals.
Following the internet craze, both Lara and Holz were invited on The Ellen DeGeneres Show where Lara was gifted a lifetime supply of white Vans trainers, seeing how he made them popular in the video with the latter commenting in the background, "back at it again with the white Vans". The Twitter star decided to use his new found popularity for good and donated the shoes to charity.
On 10 March, both boys visited the Loma Linda University Children's Hospital in Southern California where they gave away 100 pairs of shoes along with goodie bags provided by Vans that had trucker hats, stickers and socks.
Holz also happened to be celebrating his birthday that day and posted on Twitter that it was his "Best birthday ever".
Since the video, the duo have been busy with interviews, charities and even featured in Weezer's new video California Kids. There is also a Damn Daniel app that lets the user create their own 30-second clip with Holz's voiceover. There's also a Damn Daniel game in which you need to help Daniel collect as many Vans as possible.