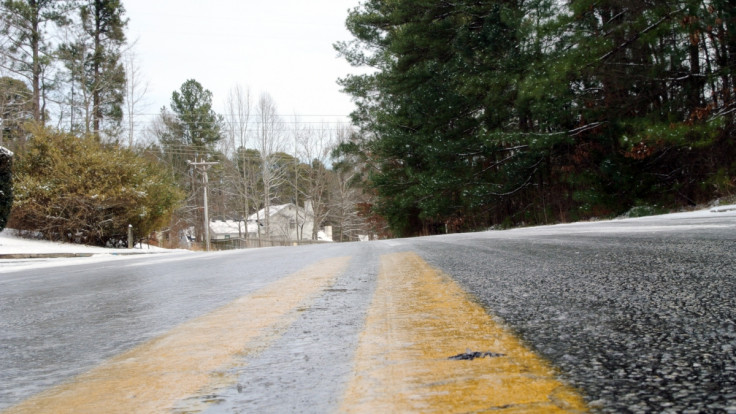 As temperatures continue to plummet across the UK, a video has gone viral showing a man in Gloucestershire desperately trying to move a wheelie bin across his ice-laden driveway. Alun Miles struggled for nearly three minutes with the task, much to the delight of his wife and children, who filmed the scene from the warm comfort of their home.
Miles shared the video on Facebook on 12 February, immediately prompting nearly 50,000 people to share it. The clip comes as temperatures drastically dropped across the UK, with the Met Office warning people of the risk of ice and frosty conditions. Approximately three million people have now watched the video of Miles and the rubbish bin.
But it appears Miles had more than his family as an audience initially. Writing alongside the video, he said: "Trying to put the bins out this morning, a little frosty one could say!!! Took me ages to get the bin out, the bit you can't see is the dustbin men at the top of the driveway laughing also!!!"
Miles' wife said that her husband had been outside for a while before she and her children noticed, at which point she then watched him for another minute before running to get her phone to record him. While the video is nearly three minutes long, chances are that Miles' plight with the bin went on for much longer.
Thousands have commented that the video made them "cry with laugher". The video received an additional 59,000 views when it was uploaded to YouTube a day later.
However, while most have found the video highly amusing, some have suggested that Miles' wife should have helped him instead of laughing. Others remain thankful for the hilarious footage, with some women saying they could image their husbands doing the same.