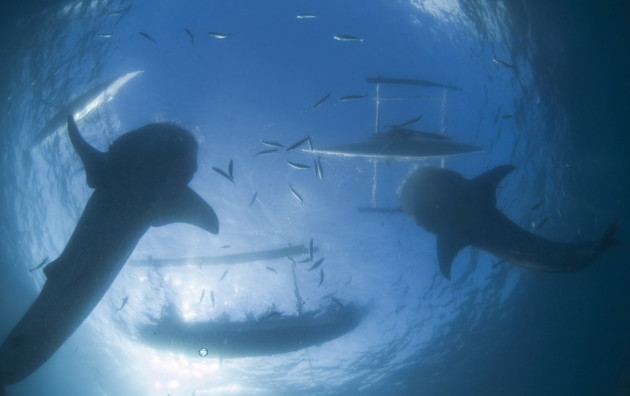 Siblings from San Francisco have survived 14 hours in shark infested waters after their boat sank in the Caribbean Sea.
Dan and Kate Suski had been on a fishing trip in St Lucia when the boat's electric system broke down.
The engine room flooded and the captain radioed for help, but the boat sank five minutes later and the Suskis, the captain and the first mate jumped overboard into the sea, eight miles from the shore.
They waited an hour for help to arrive. Kate, 39, said: "The captain was telling us to stay together, and that help was on its way and that we needed to wait.
"I was saying, 'Let's swim, let's swim. If they're coming, they will find us. We can't just stay here'."
They began swimming but the swell of the sea and the rain meant they lost sight of land, the captain and the first mate quickly.
Sick wtih fear
A helicopter hovered over but did not spot them and night began to set in.
"There's this very real understanding that the situation is dire ... We both processed the possible ways we might die. Would we drown? Be eaten by a shark?" Kate said.
"Would our legs cramp up and make it impossible to swim? I thought I was going to vomit I was so scared."
They swam for 14 hours but when they reached land, they could not get out of the water because of the sheer cliffs.
The Suskis continued with their swim and eventually found their way to shore. After hiking for about three hours, they came across a farm worker and he gave them food and water as they waited for the police.
In hospital, the brother and sister were treated for dehydration. They found out the captain and first mate had also survived after spending 23 hours in the water.
Marine police are now investigating what caused the boat to sink and St Lucia's tourism minister said it was a miracle that everyone survived. Kate added: "We are so grateful to be alive right now."