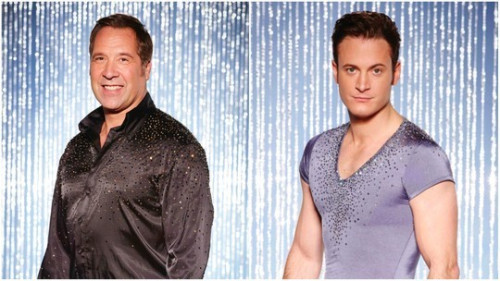 David Seaman might have got himself a new partner in life thanks to the reality show, but it seems the partnership on ice with professional skater Frankie Poultney isn't quite so successful, as the couple were the first to be voted off this week's Celebrity Dancing on Ice.
Showing his disappointment Seaman said simply: "We've had a great time." "It was nice to prove that we could still get our groove on," added his rumoured third wife-to-be, Poultney.
Seaman's exit left Eastender Gary Lucy and Sam Attwater to battle it out in the skate off after lacklustre performances.
"I'm upset. I'm gutted I was even in that position," said former champion Attwater. However, his vigorous performance to Riverdance won over the judges and left Lucy standing.
"It's a clean sweep," said head judge Robin Cousins as he voted to save Sam.
Speaking after the judge's verdict, Lucy said: "Obviously disappointed. It's a great privilege to work with some fantastic people. I wish everyone luck. It's a fantastic show and a great thing to be part of."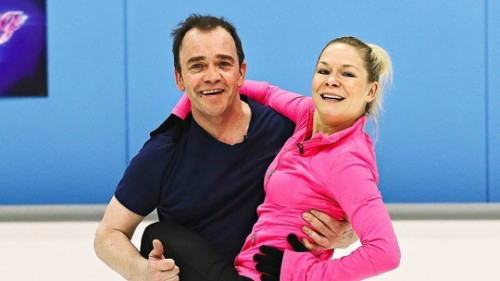 It was certainly a night for the best and the worst, as Todd Carty and Suzanne Shaw left viewers spellbound, but for very different reasons.
A show favourite, Todd Carty made a return to the ice rink after his appearance on series four in 2009, which saw him helplessly glide off the set leaving his dance partner Susie Lipanova to complete the routine alone. The public vote carried the couple through to the next round and was described as one of the funniest moments on television.
His performance may not have won him points with the judges, but it certainly won him fans, with the British public proving they love an underdog.
"For all the things I've done in my lifetime I'm going to be most remembered for that," said the 50-year-old actor.
And while the judges had high hopes for Carty this time around, the former Eastender's colourful calypso routine left them speechless, but for all the wrong reasons.
Jason Gardiner, the most feared judge on the panel, wasn't holding back. "I hoped to see some improvement. Your partner's dragging you around. I have to ask Todd why are you here?"
"You sold it the best way you could," said the less scathing Ashley Roberts.
With Carty looking visibly dejected at the judge's comments, show host Phillip Schofield jumped to his defence saying: "I thought it was entertaining and I'm glad you're here."
With cheers of support from the crowd, Carty responded saying: "It's lovely to be asked back after my last time. I'm grateful to be back."
While the performance clearly lacked skating prowess, Christopher Dean was with the audience. "It's absolutely wonderful to have you back. The skating speaks for itself and I have to say the audience are just loving it."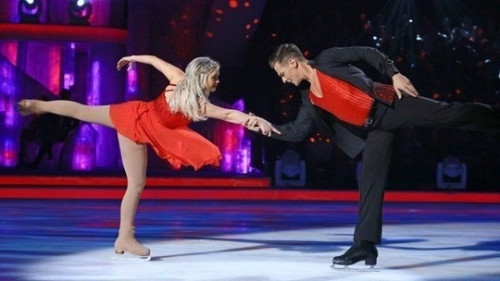 It was a much better night on the ice for Suzanne Walsh. The former Pop Idol star stunned in a red dress as she glided effortlessly on the ice in an emotional performance to the Rihanna track Stay.
Clearly moved by the performance an emotional Karen Barber said: "I'm sure everybody felt that performance. That performance was believable. I loved every minute of it."
"Suzanne, that is what is all about," added Roberts. "It was sultry, emotive, it was everything, " while judge Robin Cousins described the routine as "supremely controlled and sublime."
The high praise was reflected in the judge's scores, with Shaw winning three 9's and a total score of 35.5, taking her to the top of the leader board and assuring her a place in the competition.
Looking elated, the former champion, who won the show in 2008, paid credit to dancing partner Matt Evers saying: "I just love dancing with this man."
Dancing on Ice continues on Sunday 19 January at 6.15pm.